Infographic
Understanding disability infographic
Access our infographic to understand what a disability is and learn how organisations and managers can support disability in the workplace.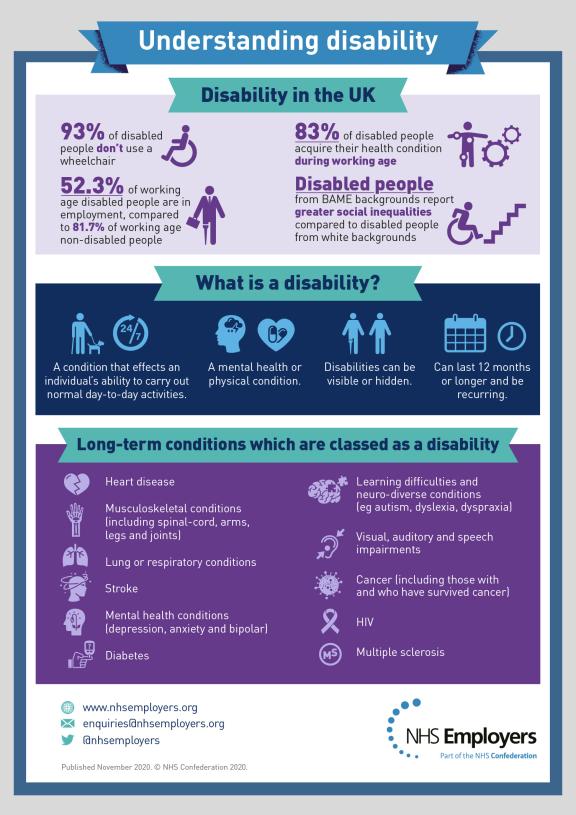 This infographic provides an explanation of what a disability is, some of the associated health conditions and key statistics. It also includes a list of actions for organisations and managers, which can help address some of the barriers that disabled staff may experience in the workplace.
There are many misconceptions around disability and this infographic aims to educate and improve understanding. Download the infographic below.
Organisations are encouraged to share this infographic internally and run an awareness campaign, prompting staff to record their disability on ESR and to have an open conversation with their manager.
All NHS organisations are required to demonstrate how they are addressing workforce disability issues by publishing their annual Workforce Disability Equality Standard (WDES) report and action plan. 

Access information on supporting staff with disabilities in the workplace, including guidance on making reasonable adjustments.