Blog post
NHS Staff Survey 2021: a service under stress
A blog by Steven Weeks, policy manager at NHS Employers, looks at the results of the 2021 NHS Staff Survey and what they mean for the service.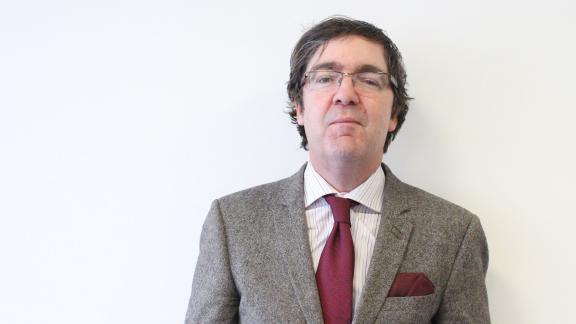 Following the release of the 2021 NHS Staff Survey results on 30 March 2022, NHS Employers' policy manager Steven Weeks has written a blog looking at the results and what they mean for NHS organisations. 
The 2021 NHS Staff Survey results, released on 30 March 2022, demonstrate the undoubted pressures on the NHS and the need for action to address them. The cumulative impact of COVID-19, rising demand and the move back to business as usual in 2021 has clearly taken its toll on staff, with NHS workers reporting a more negative experience in 2021 than in 2020.
Health and wellbeing indicators worsened with rising stress, increased instances of attendance when unwell, and high levels of burnout recorded in a new question. The overall morale indicator fell and staff engagement also declined. Most other measures of staff experience from bullying and harassment to intention to leave also moved in the wrong direction. Levels of violence and the marked disparity in experience of ethnic minority and disabled staff did not improve either.
There remained however a positive assessment of employer action on health and wellbeing, of support from line managers and on team working. It also clear that many indicators would have been worse if it were not for the range of action taken by employers to support staff.
The survey was reshaped this year to link more closely to the NHS People Promise and results are now linked to People Promise indicators. This provides a benchmark for improvement on these key dimensions of employee experience. Scores ranged from 7.2 (out of ten) on whether the organisation is compassionate and inclusive, to 5.3 on always learning (which may have been due to the disruptive impact of the pandemic on appraisals). This framework will inform people management approachs in 2022.
NHS Employers will be looking to provide support to assist in tacking the range of issues identified in the survey, in particular via our work programmes on health and wellbeing, staff experience, and staff engagement. We will share good practice and learning from across the NHS on these issues.
Going forward, we will work with NHS England and NHS Improvement colleagues on issues such as violence, bullying and harassment, equalities and on support for line managers.
On top of this, we will continue to press for investment in increased workforce supply, as closing the gap between staffing levels and demand is essential to improve staff experience.
Read general analysis of the results, and get focused analysis on health and wellbeing and staff experience.
You can view the full results of the survey via the NHS Staff Survey website.