Article
NHS Workforce Race Equality Standard
Learn about the NHS Workforce Race Equality Standard and how NHS organisations can address race equality issues.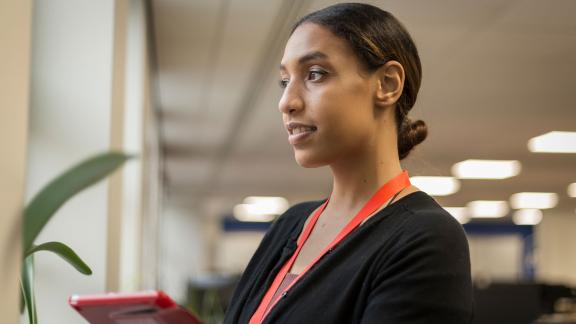 Since 2015 all NHS organisations have been required to demonstrate how they are addressing race equality issues in a range of staffing areas through the Workforce Race Equality Standard (WRES).
NHS Employers works closely with NHS England and NHS Improvement, and employers to ensure that the metrics and the associated guidance are clear and comprehensive and that trusts understand their duties under the WRES.
WRES 2020 report findings and infographic
The WRES 2020 Data Analysis Report for NHS Trusts published in February 2021, highlights the experience of black and minority ethnic (BME) people working in the NHS. It provides an overview of the data on all nine WRES indicators and where possible, comparison against data from previous years.
Our improving race equality infographic details the key stats from the 2020 WRES report, along with race equality challenges in the NHS. It also provides actions organisations and individuals can take to improve equality within their own organisation.

Some organisations have embraced the WRES and done better than others. Although there is a long way to go, there is evidence of some sustained improvement. Understanding the data is one of the steps in helping organisations to develop evidence-based action plans, to improve on the workforce race equality agenda.
It shows that while there has been a year-on-year improvement in BME representation in the most senior NHS roles (including at board level) and an increase in recruitment from these backgrounds, the health service needs progress in a number of areas.
If you have any queries, or require any clarification please contact the WRES team at england.WRES@nhs.net
BME Leadership Network
The BME Leaders Network was set up by the NHS Confederation in March 2019. The network exists to strengthen the voice of black and minority ethnic (BME) leaders in England and to support health and care organisations to meet the needs of all communities. It meets quarterly and seeks to:
Improve understanding of equality, diversity and inclusion and publish the benefits to help deliver better care for all.
Improve and sustain the number of BME leaders working in the NHS.
Profile the diverse range of BME leaders delivering solutions across the health and care system.
Learn more about the BME Leadership Network and how to join.