Case Study
Improving staff mental health with mindfulness
Read how mindfulness courses provided by Sussex Mindfulness Centre are having a positive impact on wellbeing and mental health for staff in the NHS.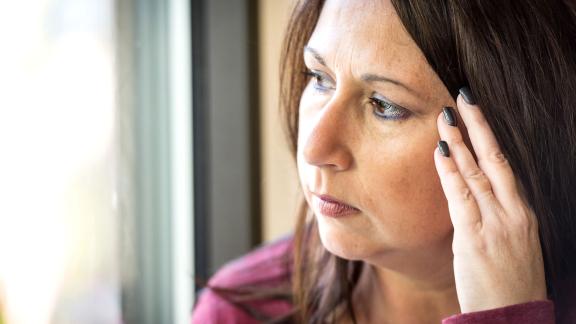 Sussex Mindfulness Centre (SMC), a team of mindfulness researchers, trainers and teachers within Sussex Partnership NHS Foundation Trust, has been providing mindfulness courses for NHS and other public sector staff for more than 20 years. The team evaluates and evolves its courses regularly and rigorously, contributing to the research evidence base in this field and ensuring what's on offer is as effective as possible for those taking part.
Key benefits and outcomes
Research shows mindfulness courses help reduce stress and improve wellbeing and mental health in healthcare and other employees; SMC have contributed to this research evidence.

The National Institute of Health and Care Excellence (NICE) recommends staff in all organisations across all sectors have access to mindfulness courses.

SMC mindfulness course evaluations have found significant improvements and meaningful changes to staff mental health and wellbeing following course completion.
The challenge of stress in the NHS
Even before the COVID-19 pandemic, stress was a major problem for the NHS. During the annual NHS Staff Survey in 2016, 37 per cent reported feeling unwell in the past year due to work-related stress. This had increased to 44 per cent of staff by 2022.
Healthcare employee stress has an impact on patients too. A global study published in the British Medical Journal indicates that doctors suffering from burnout are twice as likely as their peers to have been involved in patient safety incidents, to show low levels of professionalism and to have been rated poorly by patients for quality of the care provided.
This mental wellbeing epidemic in the sector also has an economic and productivity impact. In a 2022 report, the Health and Safety Executive found 50 per cent of work-related ill-health in health and social care services was due to stress, depression or anxiety, and NHS Digital has consistently shown mental health as the single most reported reason for sickness absence.
Combatting stress through mindfulness
SMC has been offering mindfulness courses to NHS staff for more than 20 years. Its primary offer is an eight-week course, which has particularly strong research evidence for supporting mental health and wellbeing. The course involves weekly two-hour sessions for groups of up to 15 staff at a time.
Participants are guided to practice mindfulness and to reflect on and discuss their experiences of the practice. They are also encouraged to practice mindfulness and other exercises at home for between 30-60 minutes a day. The course can be offered in-person, although since the pandemic is primarily offered via videoconferencing.
More recently, the SMC team has recognised the need to take the needs and preferences of different staff groups into account. It now offers mindfulness courses with varying levels of intensity and time commitment, including taster sessions (one hour, online), introductory sessions (self-guided, plus three hour-long online support sessions) and mindful self-care (six 1.25-hour sessions).
It has also recognised the growing need to support compassion for NHS and other public sector staff. The modern-day situation in the NHS can mean staff's capacity to be compassionate to themselves and others can be severely challenged. SMC has been offering mindful self-compassion courses for several years and is now planning a compassionate leadership programme.
SMC acknowledges people need to keep practising mindfulness to retain its benefits long-term. It offers a series of free, post-course sessions to support this, including online drop-in sessions where staff be guided in a mindfulness practice, as well as whole days twice a year when staff can learn to deepen their practice.
Results and benefits
One randomised controlled study funded by Health Education England found that NHS staff allocated to attending a mindfulness course had significantly improved mental health, stress levels and wellbeing following the course compared to staff still on the waiting list.
The evidence is so compelling that the National Institute of Health and Care Excellence (NICE) now recommends staff in all organisations in all sectors have access to mindfulness courses.

SMC routinely evaluates its courses through self-report questionnaires and open-ended feedback. It has found significant improvements to NHS staff mental health and wellbeing following course completion. Participant feedback is consistently positive and demonstrates important and meaningful changes to mental health.
Example comments from participants include:
"I was cynical (about the course), not sure how it would help, but my mood improved significantly. I am calmer, less irritable and crying less."

 

"The stress we are under with targets and pressures, I think this course gave us the tools to deal with these."

 

"(I learned) to bring myself into the moment when I'm feeling overwhelmed. To accept difficulties for what they are and treat myself with kindness when I need to."  
Overcoming obstacles
Obstacles to delivering mindfulness courses can occur at two key points - commissioning and sign up.
Commissioning - 

A key

 challenge can be to convince potential commissioners, such as HR leads, on the value of offering mindfulness courses to staff. There can be scepticism, often related to misperceptions about mindfulness or what it entails. Stressing the rigorous research demonstrating the benefits of mindfulness courses in the workplace is key here. 

Sign up - Staff can feel too busy and stressed to put aside time to attend a course. This is best overcome with support from team leaders and managers to proactively encourage staff to take time to look after their wellbeing. This can be most effective when the leaders themselves participate in the courses. Buy in from senior management is important and helps create a culture where staff wellbeing is valued and prioritised by the whole organisation. Effective communication about what is involved, presenting mindfulness as a human, non-stigmatising activity, is very helpful. Word of mouth endorsements from peers and colleagues who have completed the course can also be persuasive. 
Top tips
A major national study on mindfulness in the NHS showed that successful implementation required grassroots facilitation and top-down organisational prioritisation of mindfulness.
Successful implementation of mindfulness requires:
Well-trained mindfulness teachers who know the NHS context and teach mindfulness courses in line with national good practice guidelines.

Enthusiastic executives, service and HR managers who provide cultural endorsement and funding.

Strong relationships with and support from leaders in the organisation.

Participant support before and after courses. This can include taster sessions and drop ins, whole days of follow-up practice, as well as opportunities to train to teach mindfulness.