Conference
NHS ConfedExpo
NHS Confederation, NHS England and NHS Improvement unite healthcare leaders and their teams at one of the most significant events in 2022.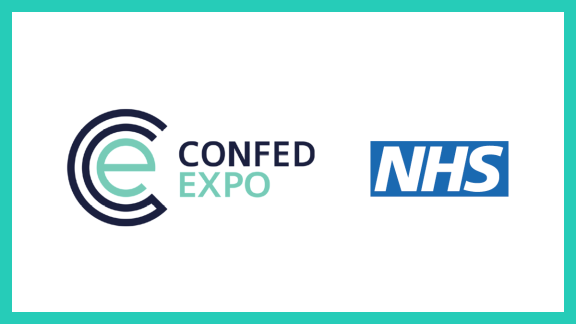 About the event
NHS Confederation, NHS England and NHS Improvement have joined forces to bring together two long-standing conferences and create a new event - NHS ConfedExpo. NHS ConfedExpo will run for two days on 15 and 16 June 2022 at ACC Liverpool.
This is set to be one of the biggest and most significant healthcare conferences in the UK, creating a single point of focus for health and care leaders and their teams to come together at a time of transformation and recovery. The event will attract around 4,000 people across two days, the majority of whom are leaders and managers with real ability to lead and drive change in health and social care. NHS ConfedExpo will foster networking, spread learning and encourage innovation - it will inspire change at all levels across the system. The programme will be complemented by an exhibition that showcases the best on offer to the sector.
The conference programme will contain a mixture of high profile and influential plenary speakers, theatre sessions, pop-up universities, feature zones and a range of networking opportunities to provide delegates with information, tools and fresh thinking to help take their organisation forward.
Our wide range of partnership and exhibitor opportunities cater for all budgets and offer different levels of engagement with our members and the wider health and care system. Packages range from top tier event partnership, showcasing your brand and messaging at the highest level throughout the event, to smaller, more focused advertising and branding packages. Our face-to-face exhibition boasts a wide range of stand types, sizes and locations to give you the platform to network and engage with over 4,000 delegates.
Complete the form to express an interest in exhibiting or partnering with us.
What you will get from attending
Over 140 sessions delivered through keynotes, theatre sessions, workshops, feature zones as well as focussed discussions.

Hear from leaders and pioneers from across the health care sector along with inspiring guest speakers.

Share experiences and discuss solutions to pressing challenges with peers from across the health and care sector.

Experts in their field will be on hand to help you explore solutions to meet day-to-day challenges.

Members of NHS Confederation will have an access-all-areas pass with exclusive content available to them.

NHS ConfedExpo is accredited with CPD. By attending, you can gain points that contribute to your professional development.
We will reflect, learn and plan how to better address fundamental inequalities to improve the health of the communities we serve, tackling the issues exacerbated by the COVID-19 pandemic.

Health and care systems have an enormous contribution to make in addressing the inequalities that arise because of the conditions in which we are born, grow, live, work and age. We will explore specific, measurable goals for narrowing inequalities, including those relating to poverty, through service for overall outcomes improvement for all.

We will explore how we can rebuild and recover from the challenges presented by the pandemic with a fairer and better health care system for the future. We'll look at how we can return to – or exceed – pre-pandemic levels of activity to reduce long waits for care and prevent further lengthening of waiting lists.

With growing demand and rising pressure on the health and care system, we will look at the immediate and longer-term challenges facing our workforce that will determine the delivery of services over the next decade.

Through the lens of diversity, wellbeing and clinical leadership, we will explore ways to improve experience for all staff and cultivate a supportive culture, making an immediate difference to retaining the skills, expertise and care their patients need.

By taking action on recruitment and retention, and creating more productive ways of working and opportunities for transformation, we can keep up the momentum of recovering services and addressing care backlogs.

Assess implications and discuss impact and opportunities as we work to a future of system integration and collaboration.  

The pandemic has reinforced the fact that the NHS works best when it applies a shared mission and best clinical practice to local circumstances, utilising the expertise and experience of not just the workforce, but also partners locally and nationally.

We'll look at how to better join up services for a more collaborative approach to providing care for patients now, and in improving care for the future.

Putting in place or scaling up new and more productive ways of working will improve patient care and ensure staff are making the most of their skills and expertise. Be inspired by innovators pioneering improvements and transformation in their field and discuss how to make change happen to provide high-quality care.

Building on new research, treatments and technologies, this theme will explore how we build on digital capabilities to strengthen a sustainable and effective health and care system into the future.