Webinar
Promoting the value of the NHS Pension Scheme
Listen again: the benefits of being a member of the NHS Pension Scheme and how to promote these benefits to support recruitment and retention.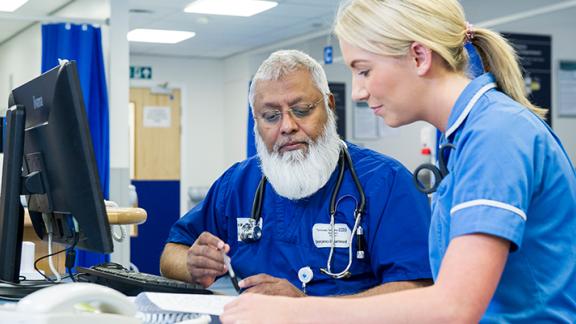 The NHS Pension Scheme remains one of the most comprehensive and generous schemes in the UK. 

We heard from various pensions experts who highlighted the benefits of the NHS Pension Scheme for employers, and also for staff. We showcased our resources that can be used in campaigns to promote the benefits of the scheme to attract, recruit and retain staff.
By explaining the key benefits of the scheme to staff and prospective employees, you can help them understand and appreciate the value of the scheme and their reward offer. This can be used as an effective tool to support retention as well as improving financial wellbeing and staff engagement. 
This webinar was aimed at strategic and operational NHS HR staff.
Download the slides and watch the webinar recording. The content of the slides and webinar was correct at the time of publishing (August 2021) and does not take into account the changes to member contributions that were introduced from 1 October 2022.