Webinar
Stress and the impact in the workplace
Join the Health, Safety and Wellbeing Partnership Group's webinar to hear about their new stress document looking at work-related stress.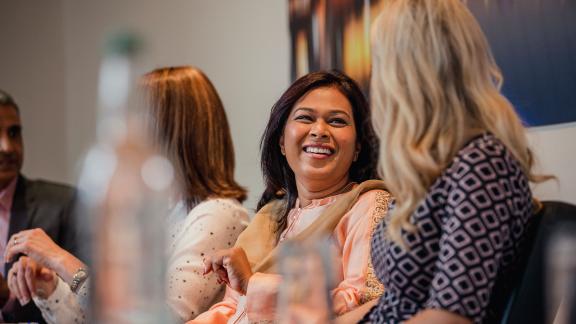 Join this webinar webinar, delivered by the Health, Safety and Wellbeing Partnership Group (HSWPG), to hear about their new, and soon to be released, stress document that provides guidance for NHS provider organisations. Taking place during international stress awareness week, we will be joined by Peter Kelly, senior psychologist, from the Health and Safety Executive (HSE), who will be discussing work-related stress and HSE's talking toolkits. There will also be time for questions and answers during the webinar.
Agenda
| | |
| --- | --- |
| 10am | HSWPG chair welcome  |
| 10:10am  | HSE presentation  |
| 10:40am | Introduction of HSWPG stress document  |
| 10:50am | Q&A session |
| 11:00am | Webinar close |
Audience
This webinar is aimed at:
NHS health and wellbeing leads

NHS health and safety professionals

NHS trade union representatives and staff

HR directors

Managers in NHS provider organisations.
We look forward to seeing you there - register now to secure your free place.
For booking queries, please contact eventbookings@nhsconfed.org
Cost
This event is free to NHS provider organisations. Book your place now.
Speaker profile
Peter Kelly works for the HSE as a senior psychologist. He is a technical expert on prevention of work-related stress and promotion of mental health and a specialist inspector for enforcement action on these topics.   
Peter was part of the team of psychologists involved in developing the scientific knowledge base for the HSE's management standards approach to tackling work-related stress in Great Britain. Over the last 20 years he has co–authored a number of research papers published on those standards. 
He has sat as a co-opted expert on the National Institute of Clinical Excellence Review of Mental Health Promotion within the Workplace, and on the Department for Health and Social Care's SHIFT Expert Review Panel on Workplace Mental Health Guidance.
In addition to his HSE role, Peter is the external relations chair of the European Academy of Occupational Health Psychology (EU-OSHA). He has been involved in working across the EU on a number of initiatives in relation to psychosocial hazards and risk prevention.
Useful information 
Check out our supporting our NHS people experiencing stress web page for further information, signposting and resources.