Guidance
Who are the Armed Forces community
This guide explains who makes up the Armed Forces community, its diverse components, and the challenges faced by candidates during recruitment.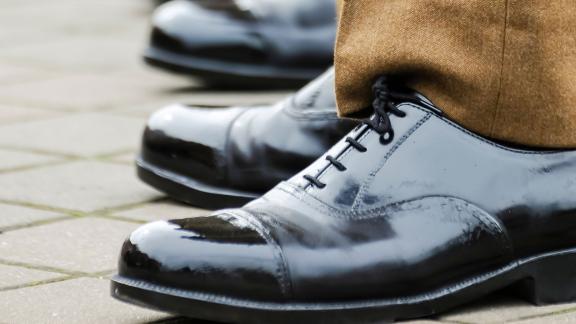 Who are the Armed Forces community?
The Armed Forces community comprises veterans, reservists, cadet force adult volunteers, service leavers, individuals who are wounded, injured, or sick (WIS) and the partners or children of regular serving personnel. The values held by members of the Armed Forces community align closely to the NHS organisational values and ways of working, with particular emphasis on service, commitment and respect.
Here is further information about each group within the community:
Defined by the Office of Veterans' Affairs (OVA) as individuals who have served for at least one day in His Majesty's Armed Forces (Regular or Reserve).

The 2021 census data indicates there are around 1.85 million veterans living in England and Wales. 

Individuals who serve part-time, often alongside a civilian job, in a clinical or non-clinical role. 

Reservists are required to up to 27 days of mandatory training per year, including one period of up to ten days.

Individuals who volunteer and work with various MOD cadet organisations.

Individuals transitioning from military service to civilian life.  This may cover a period of up to two years prior to their discharge date.

There are approximately 15,000 service leavers each year from a diverse range of professional backgrounds and varying lengths of service.

Wounded, injured and sick service leavers are those who have been discharged from the Armed Forces due to injury, physical or mental health problems. They may face challenges in transitioning to civilian life, such as finding employment, accessing health care, or coping with social isolation. They may also need ongoing support from charities, government agencies, or their families and friends.

This typically refers to spouses or partners and children, including those who have experienced bereavement or separation.

Many family members develop similar transferable skills and values through their support to their serving partner or parent. They can develop unique skills sets through their experiences including adaptability, resilience, communication skills as well as organisational and project management. That they may have had to project manage multiple house moves and adapt to new schools many times, means that they could posses skills that are highly valuable for your organisation.
Potential barriers faced by the Armed Forces community
To benefit from talent within the Armed Forces community, it is important you ensure that your policies, procedures and recruitment practices do not pose a barrier to individuals who wish to pursue a successful career within the NHS.
Some military experience may be challenging to articulate in terms of language and the nature of the roles undertaken, making it difficult for employers to fully understand the skills and capabilities of candidates.

For some applicants, it may have been a significant amount of time, if they have at all, completed an application form.

For some applicants, it may be a significant amount of time, if they have at all, taken part in an interview or assessment process. This may be in excess of 20 years after a full military career. 

Research commissioned by the Forces in Mind Trust (FiMT) suggests that female services leavers tend to play down their skills, knowledge and experience more than their male counterparts which can impact on their job search and employment prospects.

Many candidates from an Armed Forces background struggle to identify their appropriate fit within the NHS when applying for roles. They may have limited or no experience of the NHS from an employer's perspective, but this should not hinder their employment prospects with the NHS.

The Armed Forces community often face challenges in finding employment in their desired location, especially if they are currently serving in a different location.

Families in particular can be impacted by this. Military bases are often in remote places so there can be challenges in commuting to work if it is required. 

The process of transitioning to civilian life can be fragmented, and service leavers may miss out on opportunities due to their military commitments.

Spouses and partners may have to solo parent on a regular basis due to their partner being away for long periods. Without the support of local friends and family members, childcare can be more challenging than for most.

Military spouses and partners may have gaps in their CVs due to relocating and changing roles, and possibly careers, on a regular basis. 
Rank, experience, pay and qualifications
Diverse roles and qualifications
With over 150 roles within the UK Armed Forces and 350 roles in the NHS, candidate qualifications and experience may not translate perfectly but there is likely to be significant commonality between many. 
Some candidates may choose not to mention their military rank or struggle to relate it to civilian contexts. The Step into Health team advises noting the final rank once and translating other appointments and ranks into civilian terms.
Acceptance of potential pay differences
Some service leavers may accept lower pay due to reasons like transitioning to a new sector, values-driven career choices, or receiving an immediate pension. Personal financial circumstances are private, and candidates need not disclose them, but they may explain a candidate's apparent preference for a lower pay band.
For information on British military ranks, recent pay scales, and qualifications gained through military service use the UK military rank comparison chart.
Resettlement provision
The Ministry of Defence (MOD) offers funding and dedicated time for re-training, known as resettlement, to service leavers who have served for over six years or are being medically discharged.
This support is provided to assist them in transitioning to civilian life. Graduated Resettlement Time (GRT) is an official allocation of time away from their regular duties, specifically designated for resettlement purposes. GRT can begin up to two years prior to their departure from the military.
All service leavers are encouraged to collaborate with the Career Transition Partnership (CTP), an organisation that helps them navigate their transition process.
Transitional challenges members of Armed Forces community may face
Some service leavers may experience a culture shock when transitioning into the civilian workforce. Initially, they may feel out of place where the terminology, use of acronyms and NHS cultural norms are unfamiliar. This can lead to feelings of anxiety about understanding workplace terminology, expectations, and being understood by others.

Most service leavers are not typically worried about being employed on a fixed-term contract. However, for some, the transition represents more than just a job change - it involves adapting to an entirely new way of life.

Some service leavers lack confidence in how they will fit into the civilian world. They may feel uncertain about how their skills and experiences will be valued and appreciated.

Armed Forces spouses and partners maybe highly qualified with significant skills and experience, however their work histories may have significant gaps due to frequent relocations. They may also have caring responsibilities. 

Watch military spouse Mel's story.

It is important to remember that service leavers are not defined by negative stereotypes. The majority choose to leave to pursue other opportunities, seek geographical stability for family reasons, or because they have completed their contract.

Members of the Armed Forces community employ a wide range of communication styles. It is important to note that shouting and giving orders are typically reserved for exceptional circumstances where immediate safety is paramount. Similar to their civilian counterparts, service leavers and veterans adapt their communication approaches to suit various situations.

This community are usually task and solution-focused individuals. They are accustomed to hitting the ground running but may require assistance in understanding the softer culture of the NHS.

Many service leavers tend to be overly modest about their achievements. However, they all possess unique leadership experience and valuable transferable skills that are relevant to the NHS.
Contracts and notice periods
Varied contracts
There are currently multiple contract types in place, each with its own variations regarding the length of service.
Notice periods
Service leavers who have chosen to leave can have different notice periods depending on their circumstances. Notice periods can range from 24 months for some individuals to 7 months for others, while some may have much shorter notice periods, such as 6 weeks.
Services no longer required (SNLR) and medical discharges
It's important to note that less than 1.1 per cent of all discharges fall under the category of services no longer required (SNLR) or medical discharges. These specific circumstances allow for shorter notice periods.
Additional support and guidance
If you are seeking additional guidance on effectively supporting Armed Forces candidates, there are several avenues available to assist you: 
Organisation Armed Forces Network Lead and members

ICS/ICB Armed Forces lead