Article
EU Settlement Scheme
Your EU staff will need to apply to the Home Office EU Settlement Scheme. Find more details and resources to support applications in this section.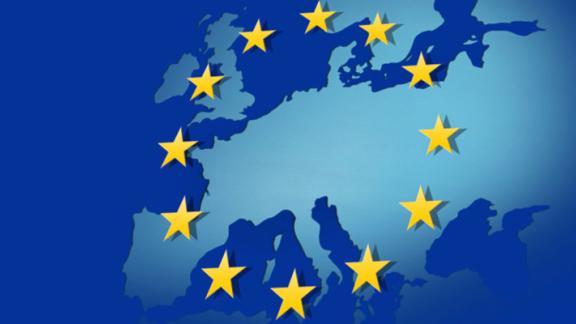 The Home Office EU Settlement Scheme provides EU citizens and their families with a route to living and working in the UK beyond 31 December 2020.
The UK left the EU on 31 January 2020 and entered a transition period which ended on 31 December. EU citizens living in the UK already will be able to prove their right to work and live in the UK via the EU Settlement Scheme, up until 30 June 2021. Individuals who arrived in the UK before the end of the transition period (31 December 2020) will be able to live and work as normal and apply for the scheme up until 30 June 2021, while those who arrived on or after 1 January 2021 are subject to the new immigration system. You can find out more about the new immigration system.
A number of resources are available to support your staff to understand their eligibility and apply to the scheme and you can find further background to the scheme below.
| | |
| --- | --- |
| Resource | Description |
| Preparing for the EU Settlement Scheme application deadline | NHS Employers | Guidance on supporting individuals to sign up to the EU Settlement Scheme before the window for applications closes on 30 June 2021. |
| Preparing for the new points-based immigration system and securing EU citizen rights webinar | NHS Employers and the Home Office | This recording discusses the new points-based immigration system, what this means for the overseas recruitment, and the latest resources available and information on the EU settlement scheme. Also includes comprehensive FAQ's. |
| Encouraging your workforce to apply for the EU Settlement Scheme | NHS Employers | This resource includes good practice examples of support NHS organisations have offered their EU staff. |
| Eligibility for EU Settlement Scheme flowchart | NHS Employers | A flowchart to help your staff understand whether they are eligible for the scheme or not. |
| EU Settlement Scheme webinar | NHS Employers | A recording of our webinar with Capsticks LLP, discussing the political context and ways of supporting staff. |
| | This section includes detail on the current status of the scheme, a link to communication materials in 26 different EU languages as well as other supportive resources. |
| Employer toolkit | Gov.uk | This resource contains an overview of the EU Settlement Scheme and provides a range of tools and information to help you support your EU staff and their families to apply to the scheme, including posters and social media content to share with your staff. |
Applying to the scheme
The EU Settlement Scheme is open to all EEA citizens meeting the eligibility criteria.
To make an application, please visit the government website.
EEA citizens will have until at least 30 June 2021 to apply for their settled or pre-settled status. The ID checking process can be completed on Android devices (6.0 and above) and iPhone devices (iPhone 7 and above). The process is free of charge.
The process for EU citizens
Your EU staff will need to follow three simple steps when making their application:
confirm their identity
demonstrate that they live in the UK
declare that they have no serious criminal convictions.
For those EU staff who already have a valid permanent residence documentation, they will be able to exchange it for pre-settled or settled status for free.
Those with indefinite leave to enter/remain in the UK or have British or Irish citizenship do not need to apply to the EU Settlement Scheme.
Demonstrating settled status
EU staff are able to view and prove their settled status online using the Gov.uk website. Using this service, staff will be able to obtain a code to share with employers that will evidence their status. Note that it is currently not necessary for EU nationals to prove their pre or settled status and candidates are able to show their identity documents as normal until the end of June 2021.
Recording status
The Electronic Staff Record (ESR) includes fields to record and report on pre and settled status.
Both the new fields and reporting functionality are subject to the successful completion of design, build and test phases.

The development of the new fields follows close engagement between ESR, NHS Employers and NHS organisations to ensure EU Settlement Scheme information can be suitably recorded.