Article
EU Settlement Scheme
Find details and resources to support EU staff with applications in this section.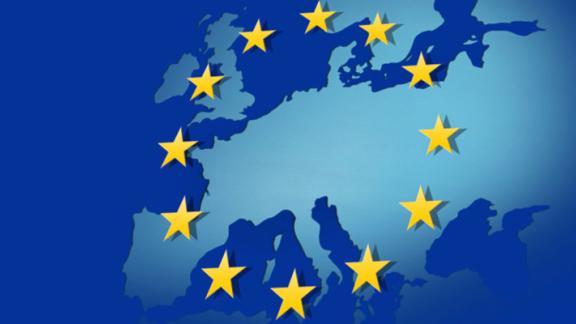 The UK left the EU on 31 January 2020. As part of the transition towards ending its membership with the EU, the government implemented the EU Settlement Scheme. EU citizens living in the UK before 31 December 2020 were able to prove their right to work and live in the UK using the EU Settlement Scheme. EU citizens who arrived on or after 1 January 2021 are subject to the new immigration system. 
The EU Settlement Scheme is open to all EEA citizens meeting the eligibility criteria. 
The government has announced from September 2023 that people with pre-settled status under the EU Settlement Scheme will automatically have their status extended by two years before it expires if they have not obtained settled status. The Home Office also intends to take steps to automatically convert as many eligible pre-settled status holders as possible to settled status once they are eligible for it (without them needing to make an application).
A number of resources are available below to support your staff to understand their eligibility and apply to the scheme.
Making late applications to the scheme
The deadline to apply to the scheme was 30 June 2021. If you have reasonable grounds to make a late application, please visit the government website.
When making a late application, EU staff will need to follow three simple steps when making their application:
confirm their identity
demonstrate that they live in the UK
declare that they have no serious criminal convictions.
For those EU staff who already have a valid permanent residence documentation, they will be able to exchange it for pre-settled or settled status for free.
Those with indefinite leave to enter/remain in the UK or have British or Irish citizenship do not need to apply to the EU Settlement Scheme.
The ID checking process can be completed on Android devices (6.0 and above) and iPhone devices (iPhone 7 and above). The process is free of charge. 
Demonstrating settled status
EU staff are able to view and prove their settled status online using the GOV.UK website. Using this service, staff will be able to obtain a code to share with employers that will evidence their status. EEA nationals can no longer rely on an EEA passport or national identity card and will need to demonstrate their right to work either by proving their pre-settled or settled status or with a visa under the points-based immigration system. 
Recording status
The Electronic Staff Record (ESR) includes fields to record and report on pre and settled status to ensure EU Settlement Scheme information can be suitably recorded.