Article
Student and graduate routes
Find out how students and graduates can apply for permission to enter the UK via the new points-based immigration system.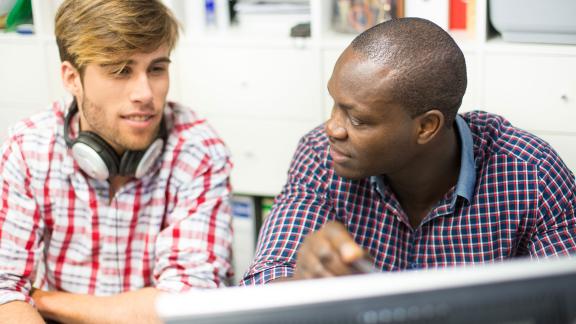 Student route
The student route, which builds on the previous Student Visa, requires the individual to: have a sponsor, English language capability and the ability to financially support themselves. 70 points are required.
More information about student work entitlements is available on the Student route caseworker guidance.
A student who has been granted permission to work in the UK should have an endorsement which states that they are able to work and include the number of hours of work permitted during term time. This information can be available on their passport, or electronically on their eVisa or a biometric residence permit (BRP). Employers can check a job applicant's right to work details on GOV.UK.
More information about sponsored work and student categories can be found on the GOV.UK website Annex C.
The eligibility requirements can also be found on GOV.UK. 
Graduate route
The Graduate Visa is available to international students who have completed a degree in the UK. The graduate route is an unsponsored route.
Launched in February 2020, this route replaced the Exceptional Talent Visa and enables international students to remain in the UK and work at any skill level for two years after they have completed their studies (or three years if they have a PhD).
Individuals cannot extend a Graduate Visa, but may be able to switch to a different visa including the Health and Care visa.
For eligibility and application details, please visit GOV.UK.