Blog post
Tackling the menopause taboo in the workplace
Read how Velindre University NHS Trust, Wales is engaging with the workforce to become a menopause aware and supportive employer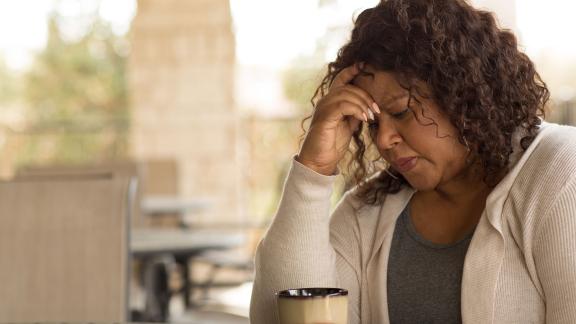 Karen Wright, associate director of workforce for Velindre University NHS Trust, Wales shares her experience of working while experiencing the menopause and talks about the steps she took to challenge the taboo in her organisation.
My past workplace experiences of menopause were that it was a female issue and a topic to be avoided at all costs, joked about or talked about in hushed tones. The word menopause appeared to cause embarrassment and discomfort among managers and staff alike. Consequently, nothing was being done to support staff who were being affected, including their partners, husbands and colleagues. When I started to go through the menopause I realised that staff did not have access to the help and support they needed, to assist them to stay healthy, happy and productive during their menopause transition.
Our trust journey started on World Menopause Day 2018 when I had a conversation with our executive management board, about why it was important to become a menopause aware and supportive employer. They were very receptive and committed to supporting the introduction of a range of menopause initiatives and services, including menopause guidance for managers.
In November 2018 we started to deliver menopause café events, we were the first trust in Wales to do this. We anticipated the numbers attending would be small but were delighted that over 35 male and female staff turned up. This demonstrated the need for a conversation and a desire amongst our staff to break down the taboos and normalise menopause as a workplace health issue.
Building on the success of regular menopause cafés, over the past ten months the trust has continued with its campaign by:
developing menopause guidance for manager and staff
adopting the NHS Wales Menopause Policy
undertaking menopause risk assessments
including a menopause management question on the self certificate/return to work form
running regular awareness sessions for teams/departments
recruiting and inducting workplace menopause buddies
developing a dedicated menopause intranet page for all staff
running regular clinical lead menopause events, to educate staff and provide support
providing the following support services – counselling; computerised cognitive behavioural therapy; mindfulness sessions/App and complementary therapy.
All of the above play an important role in shaping and informing the trust's culture. Encouraging and promoting the right attitudes and values, at all levels across the organisation is creating a menopause aware and supportive workplace for all staff.
In a very short time, the organisation has come a long way on its journey. Prior to the introduction of this initiative, I felt alone, even ashamed when my physical and psychological symptoms were apparent to other colleagues. They did not appear to understand the significant impact that menopause can have on every aspect of your life, including your working life.
The education of the workforce and the growth of this conversation across all hierarchical levels, staff groups, genders and ages, is removing the taboo and breaking down the stigma attached to menopause.
It is evident that the trust is not just paying lip service to this issue, as it has invested in a diverse range of accessible menopause support services and policies. For example, menopause is now part of the return to work discussion and regular workforce menopause café events provide staff, like me, with a safe and confidential space to talk about menopause worries and experiences and to share hints and tips with colleagues and receive them back in return.
I no longer feel ashamed of the fact that I am going through menopause, as I believe the organisation now understands the potential impact and is more understanding. I feel safe in the knowledge that Velindre values staff like me, my contribution and that it will actively support me, if necessary, by making reasonable and tailored adjustments, to ensure I am the best version of me and that I can continue to be an effective and productive staff member.
Take away tips
Work in partnership with your trade unions, they will be supportive.
Identify staff who are passionate about menopause and provide them with some protected time to take this work forward.
Know your staff, show compassion in the application of your policies, practices and interactions with your workforce.
Ensure everyone is aware that they can take appropriate action, in their remit, to help make the workplace a more positive experience for everyone including those affected by menopause.