Webinar
Workforce redesign webinar
Join our workforce redesign webinar, where we'll be discussing new ways of working to meet the ever changing needs of the workforce and patient care.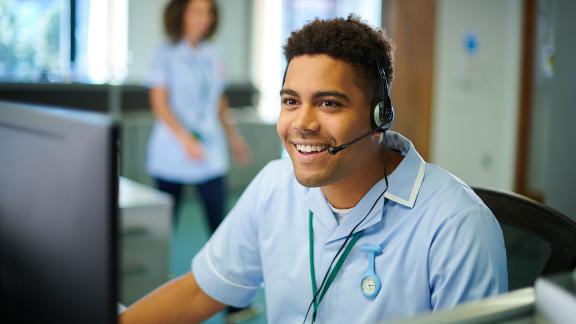 The NHS is seeking new ways of working for existing staff to develop their skills to help meet the ever changing needs of the service and to improve patient care. Workforce redesign can support these transformations and can be used to help the existing workforce adapt.
During this session we will hear from speakers on the topic of workforce redesign, sharing good practice about how these organisations are doing things differently and the approaches they have taken:
Derbyshire Community Health Services NHS Foundation Trust has been working as an anchor institution piloting rotational apprenticeships across health and social care settings for healthcare support worker apprenticeship and they are exploring options for advanced clinical practice training as well. The initiative has found that this has built a breadth of experience and understanding of how the system works with the ambition of having a workforce that sees the whole patient pathway.
London Ambulance Service NHS Trust has developed its own first response initiative using the Mental Health Joint Response Car (MHJRC), which ensures patients with mental health conditions receive specialist care at the right time. The initiative has helped the trust to manage the number of unnecessary mental health related admissions to emergency departments, where teams have previously been unsure of the right care callers have needed by combining skill sets of a paramedic with expertise in pre-hospital care, physical health assessment and examination with a mental health nurse or professional who could provide biopsychosocial assessment and risk assessment.
North Tees and Hartlepool NHS Foundation Trust identified a new gap in the workforce and created a new pathway into NHS careers by developing a band 2 Team Support Worker role. By developing the role the trust has recruited and retained a new group of staff and made NHS careers more accessible with a focus on skills and personal attributes, removing the barriers of educational entry requirements, opening up roles to members of the local community that would not have joined healthcare.