News
Recognising Speak Up Month
October marks Speak Up Month for the NHS. Find out what's happening, the importance of this campaign and how your organisation can get involved.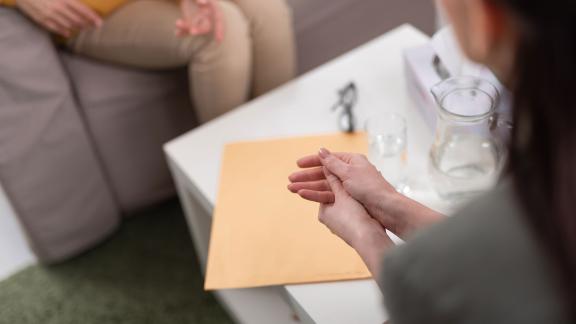 Every October, the National Guardian's Office highlights the importance of NHS staff having a voice that counts through its Speak Up Month campaign.
The campaign aims to raise awareness of the work of Freedom to Speak Up Guardians and the efforts to make speaking up business as usual for everyone.
The theme for Speak Up Month 2023 is 'breaking barriers', raising awareness of some of the issues which can prevent people from speaking up and exploring how these can be broken down to foster an inclusive culture for all.
You can read more about this year's theme in our Speak Up Month blog from national guardian Dr Jayne Chidgey-Clark. 
The Long Term Workforce Plan sets out the ambition to create a culture where people feel safe and confident raising concerns when something goes wrong. It recognises that a culture where people feel they will be listened to is vital to both supporting and retaining our NHS workforce.
The NHS People Promise also sets out a series of commitments to support a positive staff experience, including the commitment that "We each have a voice that counts".  
How to support the campaign
Throughout October the National Guardian's Office will be sharing a series of blogs, vlogs and videos examining some of the barriers to speaking up. It is encouraging people to take part in 'Wear Green Wednesdays' to support the campaign and inviting poems about Freedom to Speak Up from people in healthcare as part of National Poetry Day which will be shared on Instagram.
You can follow the campaign on X (previously Twitter) and Instagram using #BreakingFTSUbarriers. 
Or take a look at the National Guardian's Office for further information on how to support Speak up Month.  
Further resources on Freedom To Speak Up