Article
Raising concerns - employer actions
This page outlines key considerations, resources and case studies useful when reviewing and developing local arrangements for raising concerns.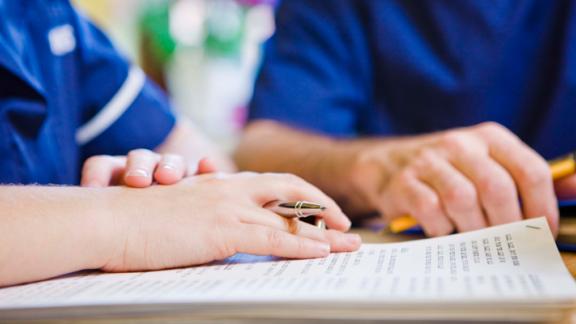 Having a speaking up and listening culture is critical to enabling an open dialogue, including time for reflection and learning, when things go wrong. It is important for working in partnership with your staff to drive improvements.
This page outlines a number of key considerations, resources and case studies which will be useful to take into account when reviewing and developing local arrangements.
Communicating the policy and engaging with staff
Staff should have a clear understanding of the definition and process of raising concerns. There are multiple ways organisations can ensure that this is the case. For example, posters and leaflets can be displayed around the building, in team meetings, or in designated staff areas.
Organisations should also consider how they can assure themselves that all staff receive the same information and are clear about how to raise a concern and where to seek advice from, including those working across different sites, out in the community or who choose different working patterns (for example, shifts and working from home).
Understanding intelligence
It is important to work closely with relevant parts of your organisation to better understand how effective local arrangements are in fostering a positive raising concerns culture. HR teams will find it beneficial to forge strong links with their freedom to speak up guardian and wider management teams, to understand areas of concern and identify actions for improvement. Working in partnership with local trade unions and communication teams will be helpful to ensure all workers understand how to raise concerns they have, and the responsibility of managers to ensure they have a platform where concerns are listened to and responded to in an effective and timely manner.
Training
Mandatory training should be provided to all staff so that they understand the organisation's policy and local arrangements. It should also be provided to those with responsibility for handling concerns so they feel confident and equipped to handle issues effectively. It is good practice to include the handling of concerns raised as part of any disciplinary and grievance training.
Health Education England (HEE) provide an online training package on raising and handling concerns in the NHS. The training package was produced in partnership with Protect (formerly Public Concern at Work) and can be used by staff and managers.
Supporting staff who raise concerns
Raising a concern can be a difficult and stressful process for all parties concerned. Employers should ensure staff understand where they can seek further help, advice and support from, at all stages of them raising a concern - to assure their health and wellbeing. The same level of support should be offered to individuals who have had concerns raised about them. In all cases, it will be important for managers to check in with individuals once an investigation into a concern has concluded, to make sure they have access any support they may need.
There are a number of resources available on our health and wellbeing pages which will be helpful for managers to refer to when supporting staff.
National Guardian's office (NGO)- Principles for Responding to Speaking Up
The NGO has developed 12 key principles together with the Speak Up Partnership Group to ensure that an aligned, consistent and supportive approach is embedded when employees speak up to them. These princibles should be used by employers in the NHS to ensure that employees that speak up are supported correctly. Access the Principles for Responding to Speaking Up over on the NGO's webiste. 
Good practice 
Further information
The National Guardian's Office provides leadership and support to freedom to speak up guardians, including supporting regional networks and sharing good practice and learning from organisational case reviews.