News
Recording menopause sickness on ESR
Guidance on how to record menopause sickness absence on the NHS electronic staff record (ESR).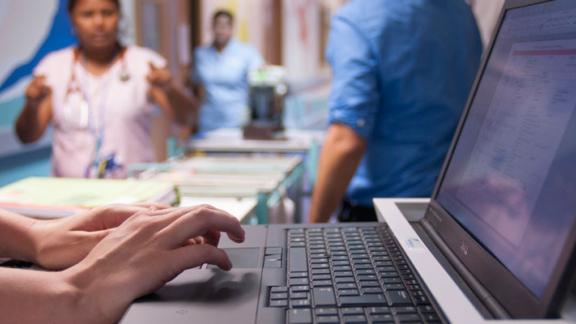 As part of Menopause Awareness Month, the NHS electronic staff record (ESR) team has worked with NHS England and NHS Improvement to develop a guide on recording menopause related sickness. The guidance includes step-by-step instructions on how to record menopause related absence to help HR colleagues and ESR users.
Nearly 60 per cent of people between the ages of 45 and 55 who are experiencing menopause symptoms say it has a negative impact on them at work. By recording accurately, organisations can gain a better understanding of the impact menopause is having on their colleagues and put in place the necessary support.
Further Information
For more information on how menopause can affect people at work, and practical guidance for employers on how to improve workplace environments, visit our menopause and the workplace web page and the Health, Wellbeing & Safety Partnership Group's guidance on the menopause.