News
World Menopause Day – 18 October 2021
Information about World Menopause Day 2021 including an array of menopause resources and support.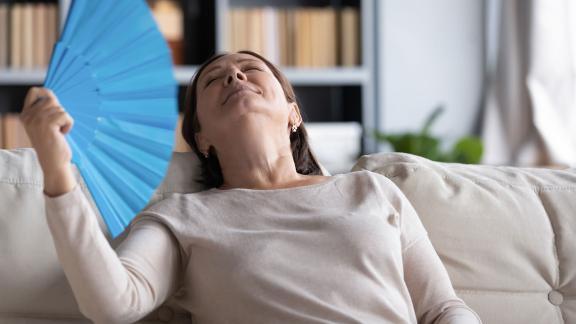 World Menopause Day is held every year on 18 October, to raise awareness, break the stigma and highlight the support options available for improving health and wellbeing.
Menopause is not just a gender or age issue; it is an organisational issue.  It can impact on colleagues both directly or indirectly. Awareness on this topic is fundamental and reducing the stigma attached to it is vital so that more people will talk openly about it so it can begin to be normalised and people can get the support they need. NHS Employers continues to highlight the importance of this topic and continue to support organisations so they can improve staff experience.   
Did you know?
There are 3.5 million women over 50 in the workplace in the UK.

Women make up 

77 per cent of the 1.3 million people

 of the NHS workforce.

In the UK, the average age for a person to go through menopause is 51.

Symptoms of the menopause can last up to 10 years.

Symptoms range from cognitive, physical and psychological symptoms (for example hot flushes, muscular aches, poor concentration, anxiety and headaches).

Around one in 100 people that experience the menopause, will go through the transition before age of 40.

Three out of four people experience symptoms, one in four can experience severe symptoms, which impact on their day-today life.
World Menopause Day 2021
The theme for 2021 is bone health. The international menopause society has a range of resources including posters and toolkits to support this year's theme.
The Chartered Institute of Personnel and Development (CIPD) is holding two menopause specific events:
Join these events and get involved in menopause conversations.
Resources to support you and your colleagues
There is an array of resources available about the menopause, designed to inform, support and raise awareness including:
Get in touch 
If your NHS organisation has examples of good practice in supporting colleagues impacted by the menopause, please email healthandwellbeing@nhsemployers.org