Article
North engagement team
Find out about the work of the North engagement team.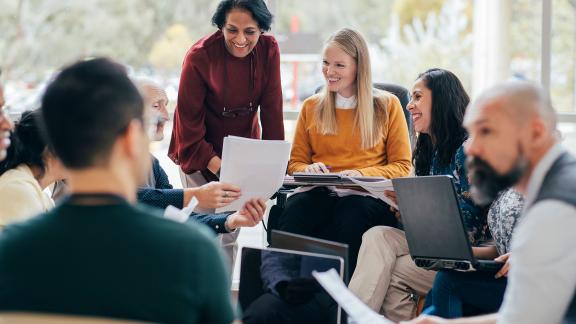 The engagement service for the north covers the North East, North West and Yorkshire and Humber regions of England.
The team's purpose is to be the recognised voice of the HR community in the north, and to support workforce leaders to deliver better HR solutions and improve patient experience.
HR director networks
There are three HR director networks in this region, and we encourage all HR and workforce leaders in the NHS to attend our regular meetings in order to share best practice and tackle strategic workforce issues affecting employers.
North East HR Directors Network – chaired by Kath Griffin, director of human resources at City Hospitals Sunderland NHS Foundation Trust
North West HR Directors Network – chaired by Alison Balson, director of workforce at Wrightington, Wigan and Leigh NHS Foundation Trust
Yorkshire and Humberside HR Directors Network – co-chaired by Simon Nearney, director of workforce and OD at Hull University Teaching Hospitals, and Steve McGowan, director of workforce and OD at Humber Teaching NHS Foundation Trust
For more information on these networks email engagementnorth@nhsemployers.org
Partnership working
We also facilitate partnership working via regional Social Partnership Forums (SPF) in the north sub regions. These forums are a platform for management and staff side representatives to discuss and debate strategic issues affecting the NHS workforce. For more details visit the Social Partnership Forum website.