Article
UK departure from the EU
A page on qualifications which will be recognised by healthcare professional regulators following the UK's departure from the EU.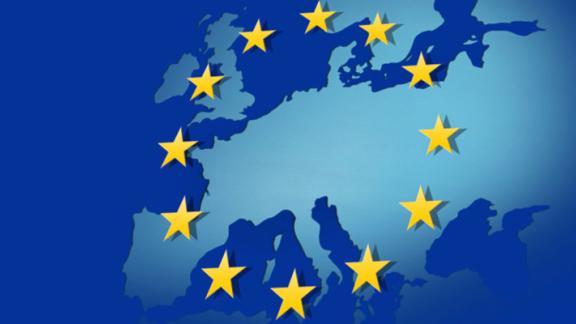 This section recaps on the arrangements in place to replace free movement of people and how qualifications will be recognised by UK healthcare professional regulators following the UK's departure from the EU.
Free movement of people: the EU Directive enables the free movement of people between EU/EEA members states to live and/or work.
Mutual Recognition of Professional Qualifications Directive: the EU Directive enables healthcare professional regulators to automatically recognise certain EU professional qualifications which leads to entry to the relevant professional register.
The UK left the EU with an agreed withdrawal agreement on 31 January 2020. This means the following requirements apply as set out by UK legislation.
Entry to the UK to live and works for EU/EEA citizens

EU/EEA citizens* were able to enter the UK to live and work until the end of the transition period on 31 December 2020 and received the same rights as EU citizens currently living in the UK do now.

Individuals (both those currently in the UK and anyone arriving before 31 December 2020) needed to make an application via the EU Settlement Scheme before 30 June 2021. There are some instances where late applications to the scheme can be made based on 'reasonable grounds'.

The points-based immigration system came into full effect on 1 January 2021. The new skilled worker route launched on 1 December 2020.

Recognition of professional qualifications by UK professional regulators

The Mutual Recognition of Professional Qualification Directive ended on 31 December 2020.

From 01 January 2021 it was announced that there would be a standstill provision to be reviewed in January 2023.

In June 2023 it was announced that the stand still provisions for EEA healthcare professionals would be extended for five years. UK healthcare professional regulators will continue to recognise EEA qualifications listed in the Directive as evidence of skills, knowledge and experience regardless of the applicant's country of origin.

Different arrangements apply for Swiss nationals, who benefit from a four year "grace period" from 01 January 2021 during which they will be treated in the same way as pre-31/12/20 EEA applicants based on their nationality, not their place of qualification.
* EU/EEA citizens refers to nationals of Switzerland or one of the EU or EEA member countries.
Employing EEA Nationals 
Under free movement, the majority of nationals from European Economic Area (EEA) countries and Switzerland were able to enter the UK without any restrictions until 31 December 2020.
From 1 January 2021, when free movement ended, all recruitment from outside of the UK (excluding the Republic of Ireland) is now managed through the points-based immigration system.
EU nationals who arrived in the UK prior to 11pm on 31 December 2020 could apply for pre or settled status to confirm their right to live and work in the UK. The scheme came to an end of 30 June 2021 but is still open for late applications if there are 'reasonable grounds'.
From 1 October 2021, most EU, EEA and Swiss citizens will only be able to travel to the UK using a valid passport. ID cards will no longer be accepted as valid travel documents for entry to the UK. If EU, EEA and Swiss citizens do not have a passport from 1 October, they are liable to be refused entry to the UK.
EU, EEA and Swiss citizens who hold pre-settled or settled status under the EU Settlement Scheme, or who have made a valid application under the scheme which is still pending, and those whose rights are protected under the Citizens' Rights Agreements (such Frontier workers) will be able to use their national identity cards to enter the UK until 2025 at least.
Implications of the UK's departure from the European Union
The UK left the European Union on 31 January 2020, following the result of the EU referendum in June 2016. EU and EEA individuals wishing to come to the UK to live and work will now have to apply to the immigration system and secure enough points to be eligible for a visa. Information on the new points-based system and eligibility can be found in our website.
Staff who are currently in your workforce or indeed EU nationals who were here in the UK prior to the 31 December 2020 deadline, were able to apply to the EU Settlement Scheme to retain their rights to live and work in the UK until 30 June 2021, now that the UK has left the EU with an agreed withdrawal agreement. You can read more about the EU Settlement Scheme in our dedicated web section, which includes information on situations where late applications could be made based on 'reasonable grounds'.
Visit our frequently asked questions page for further information, or you can also register for updates from the Home Office by subscribing via the government's website.
Further information about employing EEA nationals
Employers should ask nationals from all EEA countries and Switzerland to prove their nationality by producing one of the documents, or combinations of documents, specified in the right to work checks standard document on our NHS Employment Check Standards web pages. 
Immediate family members are also able to work freely in the UK while their adult EEA family member is legally residing and working here. Employers must check documentation to demonstrate this entitlement. 
Which countries are part of the EEA?
Austria, Belgium, Bulgaria*, Croatia*, Czech Republic, Cyprus, Denmark, Estonia, Finland, France, Germany, Greece, Hungary, Iceland, Republic of Ireland, Italy, Latvia, Liechtenstein, Lithuania, Luxembourg, Malta, the Netherlands, Norway, Poland, Portugal, Romania*, Slovakia, Slovenia, Spain and Sweden.
*See further information below regarding worker restrictions.
Croatian nationals
Croatia joined the EU and also became part of the EEA on 1 July 2013.
From 30 June 2018, Croatian national registration requirements ended, bringing their right to work in the UK in line with other EU citizens.
Bulgarian and Romanian nationals
From 1 January 2014 labour market restrictions on individuals from Bulgaria and Romania ended and they are no longer subject to Immigration and Worker Authorisation Regulations 2013.
Turkish nationals  
The European Community Association Agreement (ECAA) with Turkey provides Turkish nationals who are already legally employed in the UK with certain rights when they want to extend their stay. To be eligible, the Turkish national must have been granted or applied (successfully) for ECAA leave on or before 31 December 2020.
Employers will be able to use this documentation to check a potential or existing employee's right to work in the UK. A Turkish ECAA worker visa does not give the individual an automatic right to apply for indefinite leave to remain and any application to UK Visas and Immigration for indefinite leave to remain will be rejected. The duration of leave granted to an individual will be between 12 and 36 months. At the end of this period, another application must be made if further leave to remain is required.
A Turkish worker will, however, be eligible to apply for indefinite leave to remain after they have legally resided in the UK for a period of ten years, or two to fourteen years of continuous residence of any legality.
Further information can be found on the UK Visas and Immigration pages of the GOV.UK website.