Guidance
Right to work checks
Learn about the requirements for verifying an individual's right to work in the UK.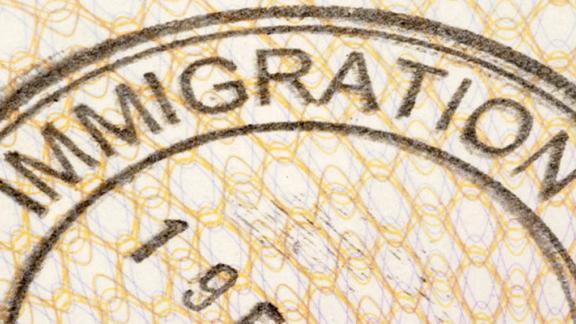 Please be aware, NHS Employers has published temporary pre-employment check requirements for employers to follow during the COVID-19 pandemic. Please read the information available in our guidance section.
This standard outlines the type of checks and documentary evidence which are required in order to verify a candidate's legal right to work in the UK.  
Further detailed guidance on preventing illegal working is available on the Home Office website.
To verify a candidate's identity, employers must refer to the identity check standard.
 
Further guidance
There are six employment check standards that employers must undertake as part of their recruitment processes. Read the background information about the purpose of the standards, who they apply to and how to meet compliance and view our frequently asked questions.
May 2022

Pre-existing content on using an Identity Service Provider (IDSP) moved into a new section (2.4).
Clarified requirements to evidence right to work using the Home Office online service for refugees holding a biometric residence card (para 4.4.4). 

March 2022

Standard reformatted to make it easier to refer to. Wording changed to make requirements clearer. Links updated throughout.

Details of

changes to right to work checking process

from 6 April 2022 included in (section 2.2).
Process for British and Irish citizens to prove right to work outlined in section 2.2.
'Validating documents' and 'Copying and storing documents' sections  combined into one section 'Validating, copying, and storing documents' (section 2.7).
'Recruiting outside of the UK' section removed. Relevant information is contained in 'Right to work evidence – scenarios' (section 4).

July 2021

Page 3: updated Online checks section to remove differentiation between EU and non-UK nationals. Also updated the list of documents the Home Office online checking service supports.
Pages 4 - 5: included text to outline when a manual check should be conducted, ensured references are made to the most up-to-date legislation and removed inclusion of EEA passport and EEA national identity care from valid and current rule.
Pages 8 - 10: a re-write of EEA nationals right to work evidence section to reflect changes to right to work requirements for EEA citizens from 1 July 2021, removed EU Settlement Scheme section as information out-of-date as of 1 July 2021.
Page 12: removed Appendix 1: guidance on specific forms of documentation as information out-of-date as of 1 July 2021.