Guidance
Right to work checks
Learn about the requirements for verifying an individual's right to work in the UK.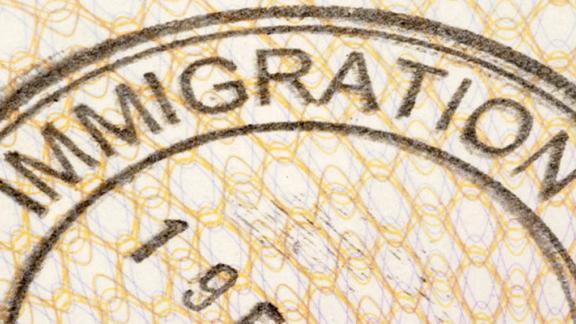 Please be aware, temporary pre-employment check measures were put in place during the COVID-19 pandemic. Some of these measures have now come to an end, will be coming to an end soon, or have been incorporated into permanent arrangements. Please read the information available in our guidance section.
This standard outlines the type of checks and documentary evidence which are required in order to verify a candidate's legal right to work in the UK.  
Further detailed guidance on preventing illegal working is available on the Home Office website.
To verify a candidate's identity, employers must refer to the identity check standard.
 
Further guidance
There are six employment check standards that employers must undertake as part of their recruitment processes. Read the background information about the purpose of the standards, who they apply to and how to meet compliance and view our frequently asked questions.
Right to work checks FAQs
The questions and answers below summarise those we are regularly asked by NHS organisations, agencies and third party contractors. They should be read in conjunction with our right to work standard.
Please also read our employment checks general FAQ page as an answer to your query may be found on there.
If your query is not covered, please contact the employment checks team.
If an EEA national applies for a job with you after 30 June but has not applied to the EU Settlement Scheme by the deadline and has no alternate immigration status in the UK (such as visa under the points-based immigration system), then they will not be able to pass a right to work check and should not be employed.

There may be situations after 30 June 2021 in which you identify an EEA national in your workforce who has not applied to the EU Settlement Scheme by the deadline and does not hold any other form of leave in the UK. They may tell you they have missed the deadline through no fault of their own and you may believe it to be disproportionate were you to take immediate steps to cease their employment. Where an EEA national has reasonable grounds for missing the EUSS application deadline, they will be given a further opportunity to apply.

For EEA citizens employed prior to June 30 2021 and who have not yet applied for Settled Status, employers do not need to cease employment and instead should follow the process laid out on page 47 of Home Office Right to Work guidance. 

For right to work checks, there are a small number of exceptions to the valid and current rule. These exceptions include a UK passport, please consult the UK Visas and Immigration employer's guide on the gov.uk website for further information if you are unsure what can be accepted.

Employers need to make a copy of the relevant page or pages of the document in a format that cannot be subsequently altered, for example a photocopy or scan.

In the case of a passport or other travel document, the following parts must be photocopied or scanned: any page with the document's expiry date, nationality, date of birth, signature, leave expiry date, biometric details and photograph, and any page containing information indicating the holder has an entitlement to enter or remain in the UK and undertake the work in question.

You will face the risk of a challenge by individual job applicants or complaints that your recruitment practices are unlawful. The imposition of requirements which have a more disadvantageous impact on a particular group will amount to indirect discrimination, unless your organisation can objectively justify the reasons behind the requirement. Asking this question at an early stage and having a blanket policy which excludes individuals who require sponsorship will disadvantage non-UK candidates on the grounds of their nationality or citizenship, which could also amount to direct race discrimination.

The Home Office Code of practice for employers: Avoiding unlawful discrimination while preventing illegal working provides further guidance on how to avoid unlawful discrimination when conducting right to work checks. Also see our immigration and recruitment pages for guidance on avoiding discrimination during the recruitment process.

The Home Office has confirmed EEA nationals, and their family members, who have made a late application to the EUSS, and have not yet been granted status, can continue to live in the UK and maintain a right to work until their application is finally determined. This includes pending the outcome of any appeal against a decision to refuse status. Those who made an application by the deadline, which remains outstanding after 30 June 2021, will be able to rely on their Certificate of Application as proof of eligibility to access their right to work, when this is verified by the Home Office Employer Checking Service. Increasingly, individuals will be issued their Certificate of Application digitally. This will enable them to use the Home Office online service to evidence their right to work.
May 2022

Pre-existing content on using an Identity Service Provider (IDSP) moved into a new section (2.4).
Clarified requirements to evidence right to work using the Home Office online service for refugees holding a biometric residence card (para 4.4.4). 

March 2022

Standard reformatted to make it easier to refer to. Wording changed to make requirements clearer. Links updated throughout.

Details of

changes to right to work checking process

from 6 April 2022 included in (section 2.2).
Process for British and Irish citizens to prove right to work outlined in section 2.2.
'Validating documents' and 'Copying and storing documents' sections  combined into one section 'Validating, copying, and storing documents' (section 2.7).
'Recruiting outside of the UK' section removed. Relevant information is contained in 'Right to work evidence – scenarios' (section 4).

July 2021

Page 3: updated Online checks section to remove differentiation between EU and non-UK nationals. Also updated the list of documents the Home Office online checking service supports.
Pages 4 - 5: included text to outline when a manual check should be conducted, ensured references are made to the most up-to-date legislation and removed inclusion of EEA passport and EEA national identity care from valid and current rule.
Pages 8 - 10: a re-write of EEA nationals right to work evidence section to reflect changes to right to work requirements for EEA citizens from 1 July 2021, removed EU Settlement Scheme section as information out-of-date as of 1 July 2021.
Page 12: removed Appendix 1: guidance on specific forms of documentation as information out-of-date as of 1 July 2021.