News
NHS Workforce Disability Equality Standard (WDES) 2022 report published
NHS England has published its annual WDES report for NHS trusts and foundation trusts.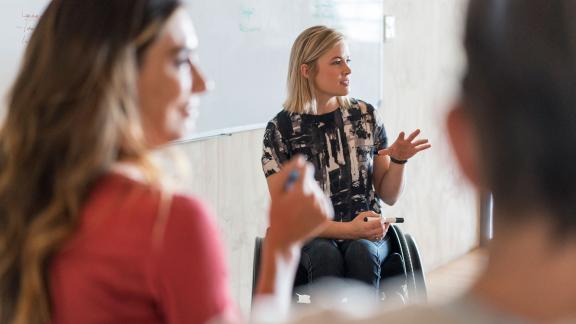 The WDES 2022 report shares data measured against ten metrics that compare the working and career experiences of disabled and non-disabled staff working across the NHS. The report shows there is still work to be done and the recently released NHS England Equality, Diversity and Inclusion Improvement Plan supports this.
1 in 5 NHS staff are living with disabilities or long-term health conditions. Disabled staff bring valuable lived experience and expertise into the NHS workforce and it is vital that we create and sustain an inclusive environment, where everyone can be themselves. 
Danny Mortimer, chief executive of NHS Employers said:
"NHS Employers welcomes the publication of the WDES report, which gives employers the opportunity to compare year on year progress into the career and workplace experiences of NHS disabled staff.
The report shows that in some areas, employers are proactively addressing the needs and requirements of their disabled staff. There were improvements in areas such as disability declaration rates and the relative likelihood of a disabled job applicant being appointed through shortlisting.
However, there are clearly areas where more needs to be done. Disabled staff are twice as likely to be in the capability process on the grounds of performance and fewer disabled staff reported that they felt valued for their contribution than last year.
We need to continue to take robust action, with monitoring and evaluation, to ensure that progress takes place and that ongoing work programmes support positive change."
Further information
Access our summary of the WDES 2022 key findings and actions for more information and find out what you can do to improve the experience of disabled staff in the workplace.