Guidance
Back to basics for a healthy working environment
The rising cost of living makes it more important than ever to prioritise and fulfil staff wellbeing needs.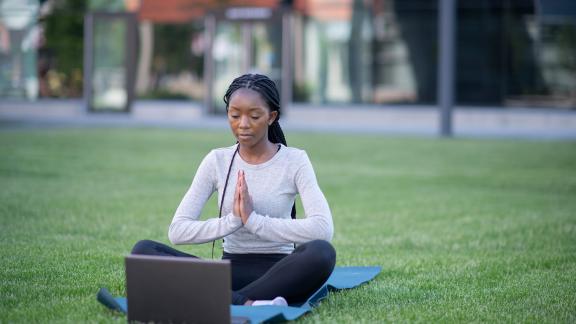 There is no one size fits all approach when it comes to supporting the wellbeing of your staff, and NHS organisations may be at different points of their health and wellbeing journey. We also appreciate there are often several barriers to fulfilling your staff needs, so this guidance highlights some ways to overcome them.
As well as the organisation, individuals have a personal responsibility towards looking after their own wellbeing. Collectively, organisations should work closely with their people to ensure the workplace environment fulfils all needs.
Advice and recommendations for employers
Review our back to basics for a healthy working environment infographic, which provides a range of up-to-date key statistics and facts about the impact of hydration, nutrition, sleep, breaks and facilities on workforce wellbeing.
Identify how your current wellbeing offer meets your staff needs. You can use our NHS staff wellbeing needs poster to help you identify the wellbeing needs you do well or need to improve.

Assess whether you have safe and secure on-call facilities to allow staff to sleep, change and store their belongings.

Involve your staff. Listen to employee feedback on what they feel their most important needs are. A consultative approach can positively impact on engagement and help overall staff experience.

Formulate a sustainable plan to bridge gaps in staff needs, by using evidence and data to formulate an action plan to meet basic needs as a priority.

Get your board on board with a wellbeing agenda that prioritises basic staff needs using our guide. Demonstrate to your board how gaps in meeting the basic wellbeing needs are barriers to achieving the overall organisational strategic goals, and impact negatively on patient care.

To understand what is working well and areas where you may need to change your approach, it is important to evaluate the impact of your interventions where you can.

Encourage and allow your staff to access and implement their basic needs, such as taking sufficient breaks and staying hydrated. Build this in as part of someone's shift, so staff are more likely to take their break instead of trying to squeeze this in.

Empower staff to speak openly about their needs through a transformational leadership approach, which aims to embed honest conversations into organisational culture.
Emerging practice and case studies 
Further tools and resources
Read the guidance from the NHS Staff Council's Health, Safety and Wellbeing Partnership Group (HSWPG). It was developed to support NHS organisations to improve their provision of staff welfare facilities. 
These standards describe the methods by which organisations must ensure the quality and sustainability of their food and drink provision for patients, staff and visitors, and how they should be applied and monitored, as well as recommending future improvement aspirations and actions.
The study above is supported by this animation that highlights the key programme of research into mental health of frontline doctors and a model of psychological care, both in response to the pandemic and beyond.
Statistics and key facts about the impact of hydration, nutrition, sleep, and regular breaks on workforce wellbeing.