Audio
Deborah Lee on mental health: leading the way and tackling stigma
Hear from Gloucestershire Hospitals NHS Foundation Trust's chief executive about her own experience of mental health.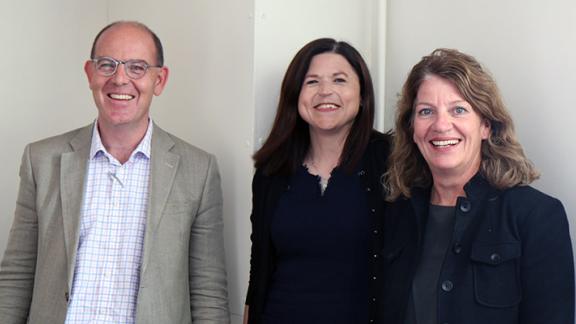 In this podcast, Deborah Lee, chief executive of Gloucestershire Hospitals NHS Foundation Trust talks about her decision to share her own experience of mental health with her staff, and the importance of leading the way and tackle stigmas associated with mental illness.
Deborah encourages leaders to develop organisational cultures that prioritise the mental wellbeing of staff and enable open discussion of mental health, saying "one of the responsibilities of leaders is not just to lead the organisation you are in, but to recognise that you can set the tone for leadership more generally."
On the podcast we also hear from Abigail Hopewell, head of leadership and organisational development at the trust, reflecting on the impact of Deborah's openness and leadership on organisational culture, and Mark Pietroni, medical director and executive board champion for mental health who offers top tips on how to effectively engage senior board members with your health and wellbeing agenda.
Sean Duggan, chief executive of the NHS Confederation's Mental Health Network narrates the podcast providing insights on supporting staff with mental health in the workplace.