Article
Head first: mental wellness resources designed for the ambulance service
Themed around mental wellness, resilience and recovery, this web page includes tips for individuals, teams and organisations.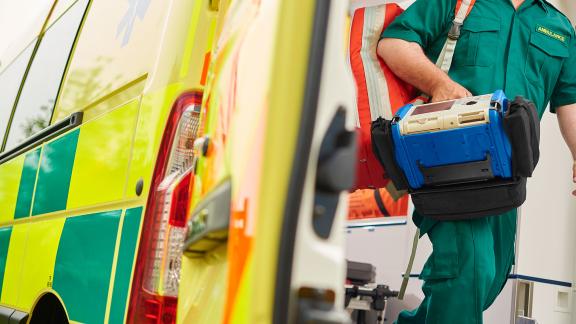 At NHS Employers, we are committed to normalising and encouraging mental health discussion to make the ambulance service a place that promotes positive mental wellbeing. We know that support and reliable information can make a real difference, so Head First has been developed in partnership with employers and trade unions and is supported by the Association of Ambulance Chief Executives and the National Ambulance Strategic Partnership Forum.
Whether you're looking for self care, to find out how you can support a colleague or wish to find out more for your organisation, the Head First web page is a great place to start. Throughout this content when we refer to mental health, we are talking about your overall mental wellbeing, so how you think, feel and behave.
With over 14,000 emergency services staff and volunteers, research shows that it's particularly important for people in the ambulance service to look after their mental wellbeing.
Mind's research (PDF) shows that:
ambulance service personnel are more at risk of developing a mental health issue than the general population

91 per cent of ambulance personnel have experienced stress and poor mental health at work

ambulance service staff and volunteers work hard to prevent mental health problems affecting their performance at work, but this can impact relationships with friends and family.
It is now more important than ever that individuals and teams look after their mental wellbeing. To support staff and employers ensure that they are prioritising their mental health there has been a range of resources that have been created. We have divided this resource into easy sections to help you to access the information you need to rest, recuperate, and support your colleagues.