Article
Healthy working environments
Top tips on creating healthy working environment for staff.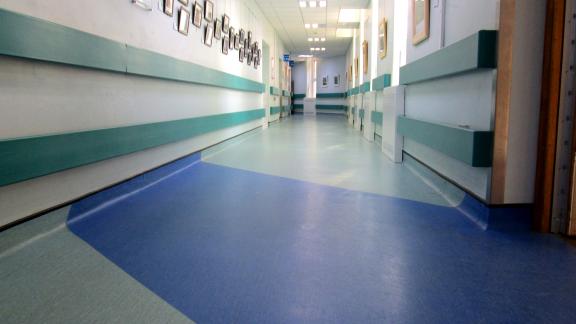 The NHS Staff and Learners' Mental Wellbeing Commission (PDF) report published by Health Education England highlights the importance of healthy working conditions in providing patients with quality care.

Here are our top tips for a healthy working environment:
Offer access to safe and secure on-call facilities to allow staff to sleep, change and store their belongings. For example, Lancashire Teaching Hospitals NHS Foundation Trust used its funding to install sleep pods. Sleep expert Michael Farquhar welcomes the investment and offers recommendations in his blog. 
Newcastle upon Tyne Hospitals NHS Foundation Trust is reducing the risks associated with tiredness, particularly during night shifts.
Provide dedicated spaces separate from patients to enable staff to properly rest and recharge throughout their working day. This is vital for physical and mental wellbeing as well as preventing errors and mistakes. Read how Shrewsbury and Telford Hospital NHS Foundation Trust revamped its staff room to be a space for NHS staff to relax and re-energise. 
Ensure there are areas to rehydrate and refuel across all sites. Staff should be able to store and cook food, have access to fridges, microwaves and clean drinking water. Healthy vending machines or trolley services provide staff working night shifts with nutritious food. 
Develop infrastructure and facilities to promote active lifestyles and help staff improve their fitness and physical wellbeing, for example, exercise facilities, secure spaces for showering and changing, and cycle parking. 
Take a holistic view to staff experience of the working environment by linking in with colleagues from the safety team. 
Ensure staff have access to parking. Milton Keynes University Hospital NHS Foundation Trust set up working groups to determine how it could offer this as a benefit to staff.  
Our back to basics for a healthy working environment infographic provides a range of up-to-date key statistics and facts about the impact of hydration, nutrition, sleep, breaks and facilities on workforce wellbeing.

Employers can download the infographic to use within their organisation to raise awareness about the importance of supporting the basics needs of NHS staff wellbeing and maintaining a healthy working environment or as part of their business case to further the workforce wellbeing agenda at a strategic level with senior leaders. 
For more information on how to effectively implement a healthy working environment, take a look at the NHS Health and Wellbeing Framework.