News
Healthcare Science Week 2023
Healthcare Science Week 2023 takes place from 13 to 19 March.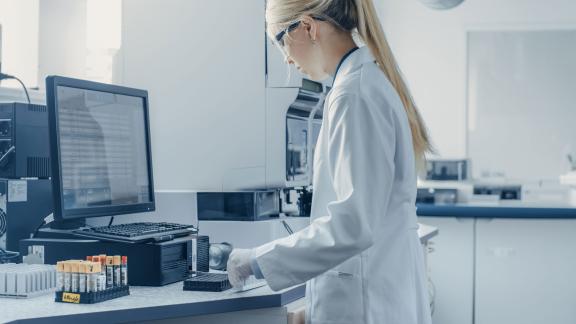 Healthcare Science Week is an annual week-long programme designed to celebrate and raise awareness of the amazing work of healthcare science professionals.
The week is celebrated by highlighting all the careers in healthcare science. It is an opportunity to showcase the work and inspire the workforce of the future and gives individuals and organisations the chance to tell local communities, other health professionals and students about how science and technology is vital in modern patient care. 
Get involved
Individuals and organisations can follow @WeHCScientists, share activities or join in on discussions on Twitter #HCSWeek2023. If you're planning an event or other Healthcare Science Week activities, get in touch with the office of the chief scientific officer by emailing England.cso@nhs.net. Make sure you contact your regional and trust healthcare science leads to tell them what you are planning.
There are downloadable social media banners, a Microsoft Teams background and email signature from the National School of Healthcare Science. Find out more about how to get involved on the National School of Healthcare Science website. 
NHS England will be hosting a webinar on 15 March, between 4-5pm to showcase some of the healthcare science programmes.
To find out more about healthcare science, please visit our dedicated web page.