News
National Apprenticeship Week 2022
National Apprenticeship Week 2022 takes place from 7 to 13 February.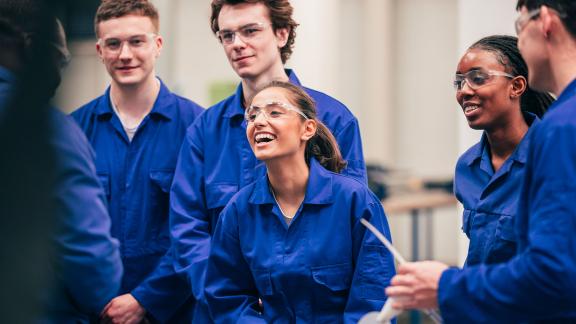 This week we are celebrating the 15th annual National Apprenticeship Week, taking place from 7 to 13 February. The theme of the week will be 'build the future', focusing on highlighting the benefits apprenticeships can have on individuals, businesses, and local communities.
National Apprenticeship Week brings together apprenticeship ambassadors, MPs, training providers, apprentices, parents and employers to celebrate the work being done across the whole apprenticeship community, promoting apprenticeships and their impact.
It will shine a light on the positive differences that apprenticeships can make to individuals, employers and to the wider economy. To celebrate, we encourage employers to promote the outstanding work your apprentices have been involved in over the past year and take the opportunity to highlight the many benefits apprenticeships bring to businesses of all sizes. At NHS Employers we will be sharing some apprenticeship stories internally and sharing resources on our social media to celebrate the week.
A toolkit on how you can get involved is available to download from the apprenticeships website.
More information about the campaign is available on the government website or the official apprenticeships Twitter account. To get involved on Twitter during National Apprenticeship Week, use the hashtag #NAW2022 and #BuildTheFuture. Employers can also tag us @NHSEmployers on Twitter so we can help showcase the work of your apprentices. 
Read the full announcement on the 15th annual National Apprenticeship Week theme. 
To celebrate National Apprenticeship Week, we wanted to take the opportunity to share some of the NHS' statistics about apprenticeship successes over the last couple of years, this resource shares a summary of the latest starts and total amount of apprentices for the NHS.
To find out more about apprenticeships in the NHS, visit our dedicated resources.