News
£25 million boost for nurse training
New funding for for nurse training is announced.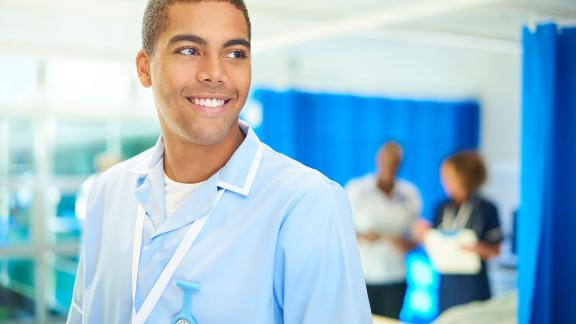 The government has announced a £25 million boost for nurse training. The funding will see nurses and other healthcare students benefit from expanded virtual training and the launch of a new national critical care qualification for qualified nurses.
Up to £15 million of the funding will go to universities to invest in new simulated training facilities and technology. This can involve the use of virtual reality technology, manikins, role play, and smartphones, tablets or computers, allowing nursing students to practice their clinical skills in a safe environment. This follows the Nursing and Midwifery Council 's announcement about the new education standard allowing up to 300 of the 2,300 clinical practice hours nurses need to complete during their degree to be completed in simulated environments, due to the pandemic.
The government will also invest £10 million to develop a new, nationally recognised, critical care qualification for qualified nurses, which can also be accessed by a number of allied health professions. This will be rolled out for immediate use during the pandemic to help boost the number of people able to work in critical care.
Increasing simulation hours and training facilities aims to help reduce the pressures on clinical placement capacity across the NHS and social care during the pandemic, and help students get the training they need to qualify and join the workforce. The new critical care qualification will help staff to develop skills which can be transferred across organisations, providing them with more flexibility to work at hospitals across the country.