Report
Inclusive recruitment into apprenticeships report
Read and download our report about what organisations are doing to be more inclusive in apprenticeship recruitment and retention.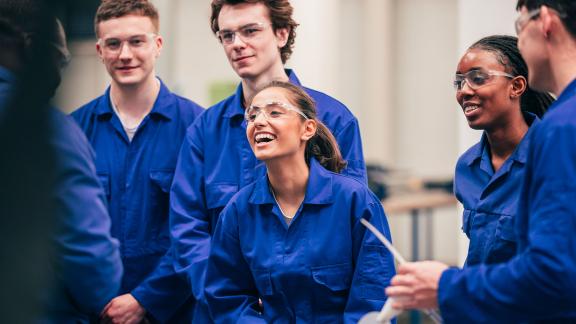 Increasing diversity and widening participation is a key requirement in the recruitment process, including apprenticeships, as outlined in the NHS People Plan.
NHS Employers was commissioned by Health Education England (HEE) to deliver a project to find out what employers are doing to be more inclusive in apprenticeship recruitment and retention and what challenges they face with this.
Following this project, we have written a detailed report using employer data and intel from a variety of NHS trusts.
Key outcomes and findings
Attracting and recruiting
50 per cent of employers reported that they were not so good, or didn't know how good they are at attracting people with protected characteristics.
There are four prominent characteristics where employers take specific steps to attract people: race (18 per cent), age (14 per cent), disability (13 per cent), and gender (8 per cent). 
30 per cent of employers said that they do not take any positive action during recruitment.
Retaining and developing staff
36 per cent of employers use apprenticeships to support and develop existing staff into senior roles.
60 per cent have not considered how apprenticeships can help meet the NHS Workforce Race Equality Standard (WRES) indicators and Workforce Disability Equality Standard (WDES) metrics.
Employers also reported that more could be done to better use data, engage with senior leaders and collaborate across departments/teams on inclusive apprenticeships.
The report also highlights that while there is a range of resources available to help employers, many focus on apprenticeships and recruitment in general. Some of these can be adapted and used to help employers become more inclusive, while there is limited guidance on positive action, and how to attract and support those with protected characteristics. 
The report features recommendations for HEE to consider including:
Further work should be done to raise awareness among employers about the range of advice and guidance that is currently available. This should be accessible and easy to use, in a range of formats and available when needed.
Consider developing more guidance and shared learning to support better inclusivity in apprenticeships, such as additional guidance on how to take positive action.