Guidance
Professional registration and qualification checks
Details on when and how employers should verify professional registration, qualifications and English language competency.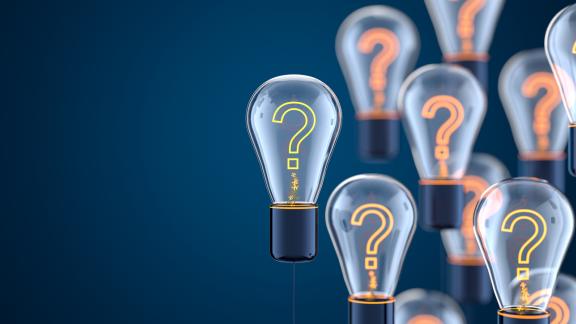 Please be aware, temporary pre-employment check measures were put in place during the COVID-19 pandemic. Some of these measures have now come to an end, will be coming to an end soon, or have been incorporated into permanent arrangements. Please read the information available in our guidance section.
This document sets out the requirements to verify the professional registration (where relevant to the post) and qualification checks that need to be carried out for all prospective NHS employees.
Further guidance
There are six employment check standards that employers must undertake as part of their recruitment processes. Read the background information about the purpose of the standards, who they apply to and how to meet compliance and view our frequently asked questions.
From the 01 January 2021 onwards, the EU Directive on the Recognition of Professional Qualifications which enabled healthcare professional regulators to recognise certain EEA-awarded professional qualifications (leading to entry of the relevant professional register), with minimal barriers via a near-automatic system, will no longer apply in the UK.

Instead, for a maximum period of two years from 01 January 2021, transitional arrangements will apply. UK healthcare professional regulators will continue to recognise EEA qualifications listed in the Directive as evidence of skills, knowledge and experience regardless of the applicant's country of origin (under these transitional arrangements it is the place of qualification that counts, not the nationality of the applicant). 

Different arrangements will be put in place for Swiss nationals, who will benefit from a four-year grace period from 01 January 2021 during which they will be treated in the same way EEA applicants are now, based on their nationality, not their place of qualification.

Professional regulatory bodies are working with the Department of Health and Social Care to review registration arrangements for applications from holders of EEA and Swiss qualifications from January 2023 onwards, or earlier if agreed.

EEA-qualified healthcare professionals who are registered to practise in the UK prior to the end of the transition period on 31 December 2020 will continue to have their recognition decision acknowledged.

For the most up to date information see the section on the UK's departure from the EU on the NHS Employers website.

Further guidance for EEA-qualified and Swiss healthcare professionals practicing in the UK from 1 January 2021 can be found on the Gov.uk website.

Employers are only required to ask for and verify qualifications which are a pre-requisite for the job being applied for.

Where the qualification is relevant to the post, employers should see proof of attainment. In the case of many examinations, replacement certificates can be acquired via exam boards. Employers may also be able to get proof by contacting the relevant academic institution.

If these measures fail, then ultimately the employer will have to exercise discretion and decide if they still want to go ahead with the appointment based on all the information that is available to them.

Most job specifications will identify essential criteria which outline any 'must have' qualifications, skills and experience required and desirable criteria, which allows for some flexibility. Whilst there is nothing stopping you from accepting vocational experience over and above any formal qualification, it is strongly recommended that this is agreed prior to going to advert with HR to ensure a fair and consistent approach to your recruitment process.

If you have any doubts about whether an overseas qualification or its UK equivalent is genuine, further information can be obtained through the UK National Academic Recognition Centre (UK NARIC).

UK NARIC is the national agency responsible for providing information, advice and expert opinion on vocational, academic, professional skills and international qualifications to organisations recruiting from overseas and to individuals wishing to work or study in the UK.

Employers should have appropriate policies and practices in place to deal with issues relating to misrepresentation or fraudulent activity, and any action should include reporting this to the relevant authorities such as the NHS Counter Fraud Authority and the police, as necessary.
December 2022

Updated Section 2.2: Recruitment from the EU - to reflect that transitional arrangements for the recognition of EU qualifications will continue unless and until further legislation is introduced to amend these provisions or bring them to an end.

Page 10 - updated the name and contact details of UK ENIC (formerly UK NARIC), the UK national information centre for global qualifications and skills.

March 2022

Standard reformatted to make it easier to refer to. Wording changed to make requirements clearer. Links updated throughout.
Clarified the minimum requirements for a qualification check (2.1).
Clarified how employers can check if an individual is subject to an active HPAN (6).
Removed the contact information about each statutory regulator. Instead we signpost to the relevant information on each regulator's website (2.1.6)

January 2021

Pages 4 - 5: updated the Recruiting from the European Union (EU) section to detail transitional arrangements to recognising professional qualifications.