Article
Domestic violence
Facts about domestic violence, how it can affect your staff and what you can do to support them.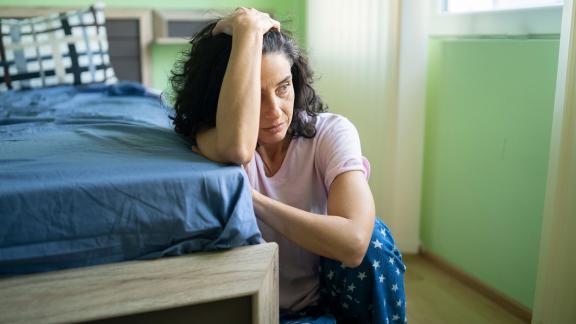 The negative impact of domestic abuse can be huge for staff wellbeing, with large financial costs for employers. Domestic abuse has been around well before the COVID-19 pandemic, although the Office for National Statistics has reported an increase in domestic-violence cases during lockdown and working from home. It is important to have the right precautions in place for staff to feel safe and supported at work. 
The impact of the pandemic 
The updated COVID-19 Mental Health and Wellbeing Surveillance Report (April 2022) published by the government, states that domestic abuse has been the largest contributor to an increase in incidences of self-harm during the pandemic. Working from home can be isolating, and often lowers the ability for victims to disclose abuse and for employers to spot signs of domestic abuse. Refuge recorded a 61 per cent rise in the number of calls to their domestic abuse helpline, indicating that victims required additional support. The talking domestic abuse plan by the home secretary, outlines the role employers play in supporting victims. In light of this, policies, protocols and guidance should be updated to provide maximum support to both victims and perpetrators in rehabilitation. 
Implications for employers 
Employee safety and wellbeing 
Victims can often be targeted in their workplace, especially once they leave their abusive partner, as it may be the most obvious place they can be located or harmed.  
In addition, domestic abuse is often unreported, and signs of physical and emotional abuse can be hard to spot. This can result in a lack of support, with detrimental effects on mental health, sometimes resulting in self harm. 
The financial cost  
The government reports a significant economic and social cost of domestic abuse. This impacts heavily on NHS organisations as providers of physical and mental health services that often deal with the consequences of domestic abuse. High costs have been associated with time lost due to absence from work. Lost output and reduced productivity after return to work following domestic abuse is estimated to cost the UK economy £14 billion. 
Advice for employers 
Advice for employees 
Further resources