Guidance
Employment history and reference checks
Guidance on the process of seeking references and verifying employment and training history.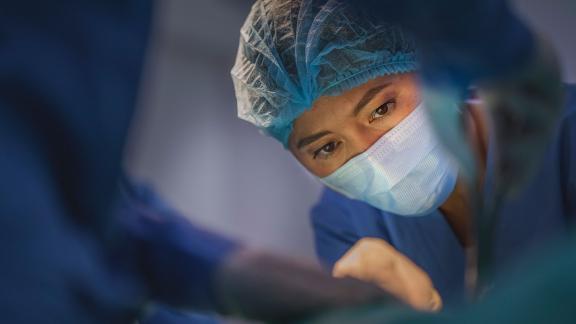 Please be aware, temporary pre-employment check measures were put in place during the COVID-19 pandemic. Some of these measures have now come to an end, will be coming to an end soon, or have been incorporated into permanent arrangements. Please read the information available in our guidance section.
This standard outlines the requirements for seeking references to verify a candidate's employment and/or training history.
Four reference templates which outline the minimum data set that should be sought or provided in response to reference requests accompany the standard:
Please note that NHS Employers does not hold any information about individuals who are working or have worked in the NHS. All reference requests should be sent to the HR or personnel department at the relevant NHS organisation directly. Reference requests sent to employmentchecks@nhsemployers.org will not receive a response. 
Further guidance
See the list of recognised persons of some standing in the community who may be asked to provide a personal or character reference, if a candidate is genuinely unable to provide you with the necessary employment and/or training for the prescribed three year period. 
Access further information about meeting the fit and proper person requirements for director level positions.
There are six employment check standards that employers must undertake as part of their recruitment processes. Read the background information about the purpose of the standards, who they apply to and how to meet compliance and view our frequently asked questions.
While there is no legal obligation on employers to provide references, it is widely accepted that employers will provide references for ex-employees. 

Concerns over data protection have led to many organisations producing references that only provide factual information only, for example, confirm only dates of employment, position held, as opposed to any information that may prove to be subjective. As a result of this, we have provided a range of templates in the appendices of the employment history and reference check standard which outlines the minimum information that NHS organisations should aim to seek or provide as part of a reference request.

It is important that employers make clear to all staff, their stance in regard to providing references and who they can go to within the organisation to seek a reference, with clarity being provided in contracts of employment and their intranet. Also providing information on the organisation's website will be helpful to ensure external organisations know who they can approach when seeking a reference.

Employers owe a duty of care to both the employee and recipient, for the content of the reference. 

The employing organisation must:

adopt a policy making clear that they will only provide a factual reference and ensure this is widely communicated to all staff

provide all references in writing

provide a true, accurate and fair reference without malice

not comment on alleged misconduct where a proper investigation has not been conducted or the outcome has been dismissed as unfounded

keep accurate and up to date records of matters relating to employee's employment. This will be particularly important where allegations resulting in a grievance or disciplinary have been proven to be unfounded

consider discussing the content of the reference with the employee first, where there is no option but to mention information that could be viewed as poor by a prospective employer so they are aware of what will be shared about them

not provide sensitive personal information in a reference without first seeking the individual's consent. This should be considered in line with General Data Protection Requirements (GDPR). Consent could be acquired from an exit interview, outlining the scope of a reference if one was requested.

maintain records of all reference given and retain copies of information on which the content of the reference was based.

In some instances personal or character references may be required to answer questions relating to the individual outside of the workplace. The distinction between employer and personal or character references should be made clear to employees.

Employer references provide factual information about their employment and should be sent on company headed paper, official work email address or provided with the organisational stamp.

If an employee is approached to give a personal or character reference, it is advisable for them to clarify that the content will be provided through his/her relationship with the candidate in a personal capacity. Such references are not required to be on headed paper, official work email address or with the organisational stamp.

Organisations should have a policy in place in case candidates are genuinely unable to provide references for a continuous period of three years employment. This may be for a variety of reasons such as, they have just finished full-time education and have not been in employment before, or they have had time out and have not been in employment for a significant number of years, or their previous workplace has ceased trading.

In some cases, it may be their previous employer's policy not to provide references in which case, this should have been made clear to the individual. Employers may also refuse to provide a reference because of unresolved issues such as broken relationships between the employer and employee where any such reference may be subjective. It should not be assumed that the declaration of unresolved issues automatically makes a candidate unsuitable for another position. In such cases, the employing organisation should have an open conversation with the candidate to seek further information. All discussions should be handled sensitively and on a considered on a case-by-case basis.

In all cases, organisations should make their decision to appoint based on the wider evidence gathered throughout the interview and employment check processes.

If unable to seek a reference from the candidate's previous employer because the organisation has ceased trading, we would recommend that you seek references from their last known employer and a character/personal reference – preferably from a business acquaintance, where possible.

Ways of ensuring the integrity of a reference include: checking the address is a professional workplace (this can often be done via a web search), ensuring the reference is signed and on letterhead or has a company stamp, verifying referee contact details on the company website and contacting the referee by phone.

Where references reveal any inconsistencies or doubts about the person's suitability, the issues should be followed up and explored sensitively with the referee. It is important to keep written records of all telephone conversations. For more serious issues, you may require the referee to confirm this in writing to ensure the content of the conversation has not been misinterpreted. This is particularly important where a decision is made not to consider the person further, or where issues need to be discussed further with the candidate. 

Employers often question whether they should refer to any alleged misconduct on the part of the employee during his/her employment. Our advice would be that if there has been no investigation and/or conclusion of the matter, then it would be unwise to include this information in the reference. Before including information, employers must:

have reasonable grounds to believe that misconduct has occurred

have carried out an investigation; and 

have a genuine belief of the individual's guilt. 

We would strongly recommend that employers make arrangements to agree the content of the reference with the dismissed employee before they leave. This will provide future employers with the facts, while ensuring that the employee is aware of what information will be shared about them in a reference. It will be particularly important for employers to agree any wording which will appear in a reference with employees where a settlement agreement has been reached.

Typically, the main reasons for frequent job moves will be because the individual has been working with an agency, or they are on some form of educational rotational training programme, or they are on a fast track programme.  In such cases, employers will need to make a judgement call as to whether taking up references from all the organisations the candidate may have worked with within the last three years, is relevant and proportionate to the role being applied for. 

If the individual is an agency worker, we would advise that employers seek a reference from the agency, as opposed to each and every placement the candidate may have held.

If the individual is on a training placement, for example, doctors on a rotational training programme, then the recommendation is that you obtain a reference from the individual's host employer and previous clinical placement. Requiring evidence of their most recent Record of In-Training Assessment (RITA) or Annual Review of Competence Progression (ARCP) will be helpful in verifying that there are no concerns about conduct.

Any period which highlights a number of unexplained frequent moves should be further investigated in case there is some other underlying reason such as poor practice or disciplinary action.

Where newly qualified doctors are going straight from medical school to start their first placement as part of a foundation training programme, employers are required to find appropriate assurances by seeking references from their medical school. 

Additional references are only normally required where the individual has had a break in between leaving medical school and starting their foundation programme training, for example, where they have been in other employment,  or have carried activities as a volunteer, or have been travelling. Any request for additional references should be proportionate to risk.

A finance check can provide details about many different aspects of a person's financial background and, where candidates cannot provide any other documentary evidence, can be used to confirm their residing address.  Depending on the type of check, it may also be used to check for a fraudulent past, or addiction (gambling, drugs or alcohol). 

The type of checks available include:

credit information listed at the applicant's current and previous addresses including County Court Judgements (CCJs), insolvencies, bankruptcies 

credit reference agency UK Directors search, to ascertain whether the applicant holds any current or previous directorships or any disqualified directorships

searches against the Financial Service Authority's (FSA) individual register and prohibited persons register.

Where recruiting to more senior positions (such as chief executive, director level or positions with accountability for managing public monies), employers may wish to include relevant questions on the application form such as "have you ever been the subject of a County Court Judgement (CCJ)?"

Finance checks are not mandatory in the NHS. It is important to point out that interpreting the security implications of financial information is not straightforward, and is not seen as a core aspect of the pre-employment check requirements outlined within the NHS Employment Check Standards. It will require a much greater degree of judgement which needs to be considered as part of national security vetting and other specialised screening assessment methods. Employers will need to assess whether a finance check is appropriate and proportionate considering the post being applied for and any risks the roles and responsibilities of the job may pose in regard to fraudulent activity being committed against the organisation.

Enquiries may be conducted in a number of ways including

as part of an electronic identity search whereby a number of companies can run a search on an individual's details across financial service/credit databases. Which, combined with verifying an applicant's identity, enables the employer to discover any relevant financial data held against the individual's details

credit reference agencies can provide individual credit reports

commercial pre-employment businesses can offer financial reports either as a stand-alone report, or combined with other services such as identity, employment and qualification searches.

There are three main credit agencies that make available public information such as electoral roll, CCJs and payment history data. These are:

Please note that NHS Employers accepts no responsibility for any content on the above websites, nor do we recommend or endorse specific companies to the NHS.

It is essential to point out that debt in itself does not necessarily present a security problem, depending on an individual's circumstances and their ability to repay the debt. If there are concerns, such as defaults, bad payment history or CCJs, employers must sensitively discuss these with the applicant before making any judgement as to whether allowing them to take up the position being applied for would pose any risks to the organisation.

Inaccurate information can be provided to employers in many areas on candidate documentation or at interview such as over inflating experience, increasing the number of qualifications achieved etc. While some candidates may think a "white lie" is acceptable, there is the potential that this could have a much greater impact on their future employability than they think. For example, embellishing training courses that the candidate has undertaken or experience in certain clinical procedures could have serious patient safety implications if, on the basis of this information, the employer doesn't consider crucial training or supervision because they believe the applicant is already competent in this area of practice.

There are several things employers can consider as part of the interview process such as ensuring:

there is someone experienced in the same field as the job being advertised on the interview panel

taking opportunity to ask further probing questions of the candidate or asking them to provide specific examples that can more easily be verified by obtaining a reference

they include role specific assessments as part of the interview process to test levels of competency in a certain specialty/expertise/practise.

The uptake of references will be critical in sense checking whether something a candidate has included in their application form or discloses at interview is accurate. For positions that require specific experience, specialty, or expertise we would recommend that the reference application through HR makes clear that further information about their behaviour, conduct, or practise during their term of employment is required from their direct report. For doctors in training, we would recommend asking for a copy of their Record of In-training Assessment (RITA) or Annual Review of Competence Progression (ARCP), where this is obtainable i.e. they are already in employment within the NHS.

The NHS Jobs standard application form already requires individuals to sign a declaration to confirm they understand that they must provide complete and correct information, making it clear that should it be subsequently be found that they have provided any untrue or misleading information, this will result in their offer of employment, or employment (if already appointed) to be terminated. If employers are using their own application forms, they may find it helpful to ask individuals to sign a similar declaration using the wording below:

"I confirm that the above information is complete and correct and that any untrue or misleading information will give [insert organisation name] the right to terminate any employment offered. I understand that any offer of employment is subject to the employing organisation being satisfied with the results of a series of pre-employment checks, including the uptake reference, my eligibility to work in the UK, criminal record history and a work health assessment (in line with the Equality Act 2010)."

In the case of serious misdirection, employers should contact NHS Counter Fraud Authority (NHSCFA) to report incidents of staff fraud. Further guidance on preventing fraudulent activity can be found on the NHSCFA's website.
March 2022

Standard reformatted to make it easier to refer to. Wording changed to make requirements clearer. Links updated throughout.

Section 'how to seek a reference' moved to earlier in the document.

Reference templates made into separate, editable documents.

April 2019

Pages 3 - 4: clarified guidance outlining how employers can use the most recent reference to NHS to NHS moves, rather than gaining employment history for the past three years.
Page 9: a new section on armed forced references and using certificate of service as a potential reference. 
Page 9: updated section to highlight how employers should report any serious concerns on discrepancies in information provided to the NHS Counter Fraud Authority.