News
National Apprenticeship Week 2023
National Apprenticeship Week (NAW) recognises and celebrates the accomplishments of apprentices across England.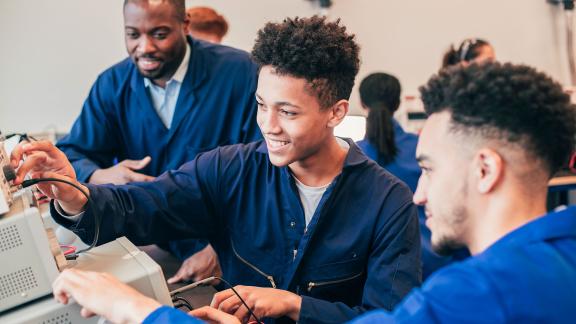 This annual celebration will take place between Monday 6 February and Saturday 12 February 2023. The week provides an opportunity to showcase the benefits that apprentices can bring to local communities, businesses, and the wider economy.
The theme for NAW 2023 is skills for life. Colleagues in the education sector, employers, communities, and individuals are encouraged to get involved by sharing how work-based training can help the future workforce develop real-life skills and knowledge.
The Department for Education has created a toolkit to help members of the apprenticeship community plan activities and communication campaigns in support of NAW 2023, as well as guidance on how to actively take part in the initiative. Additionally, an event map will be launched in the upcoming weeks, which will announce the themes for each day of the week.
We encourage employers and organisations to get involved in NAW 2023 by starting a conversation about health and social care apprenticeships on social media, using the hashtags #NAW2023 and #SkillsForLife.
Follow Apprenticeships on Twitter or LinkedIn to keep up with the latest news about NAW 2023, or sign up for their mailing list.
For further information, contact The.Week@education.gov.uk