Guidance
Criminal record check standards
Guidance, tools and resources on the criminal record checking requirements associated with eligible roles in the NHS.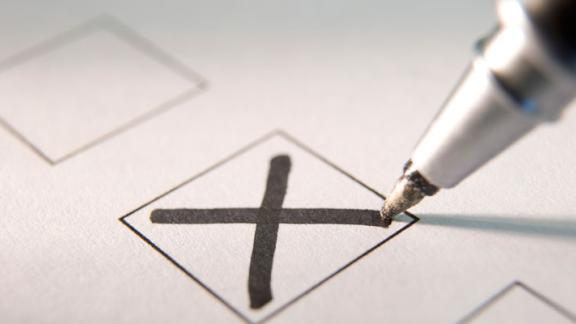 Please be aware, temporary pre-employment check measures were put in place during the COVID-19 pandemic. Some of these measures have now come to an end, will be coming to an end soon, or have been incorporated into permanent arrangements. Please read the information available in our guidance section.
This standard outlines the legal requirements when considering candidates for NHS positions that are eligible for a criminal record check under the Rehabilitation of Offenders Act 1974 (Exceptions) Order 1975.
The standard includes guidance on:
the different types of criminal record check (including overseas police checks and those obtained in the UK through the Disclosure and Barring Service)
eligibility for the different levels of check
legislative drivers
what to do when the outcome of a DBS check reveals a positive disclosure
the DBS filtering rules.
Further useful information
We have also produced a range of resources to aid employers in the understanding and application of the criminal record and barring check requirements.
Seeking a self-declaration:
There are six employment check standards that employers must undertake as part of their recruitment processes. Read the background information about the purpose of the standards, who they apply to and how to meet compliance and view our frequently asked questions.
Criminal record checks FAQs
The questions and answers below summarise those we are regularly asked by NHS organisations, agencies and third party contractors. They should be read in conjunction with our criminal record check standard.
Please also read our employment checks general FAQ page as an answer to your query may be found on there.
If your query is not covered, please contact the employment checks team.
The need for a DBS check has always been regarded as an employment requirement and because of this, a large number of NHS trusts across the country have put in place arrangements to either pay for or reimburse individuals for the fee. This arrangement is similarly replicated in the NHS and in other sectors in Scotland and Wales.

Employers however, continue to have local discretion on this matter. Any shift from pre-existing arrangements to pay or reimburse these fees will need careful consideration. Working closely with staff side will be key to ensuring any impact on the organisation's ability to recruit, especially in hard to recruit areas, and individuals themselves is fully recognised and understood.

Where recruiting individuals from the Republic of Ireland, employers should ask applicants to apply directly to the Irish police (Garda) to gain access to any personal data they may hold about them. Individuals should complete a Data Protection Access Request form and return it with relevant information to Garda Criminal Records Office, Racecourse Road, Thurles, Co. Tipperary. The fee for this service is €6.35. Further information is available on the Garda website.

As per the form, this disclosure of data should not be construed as an all-encompassing police check. This caveat is because the check does not cater for mistakes on the application form. Employers should ensure the details on Garda's response match what has been provided by the applicant, and if necessary complete any further mitigation (a self-declaration form, further references etc.)

Employers can only ask the DBS for a copy of the applicant's disclosure certificate where all of the following conditions apply:

the individual has subscribed to the update service

in obtaining a status check this has revealed a change to the information provided on the original disclosure certificate

as a result of this, a new DBS check has been applied for

the DBS issued a new disclosure certificate to the applicant more than 28 days ago and the applicant has failed to present this to their employer or volunteering organisation

there is still a valid reason for viewing the certificate information, for example the employment role is still available.

It is important to stress that employers must not ask applicants to request a reprint of their disclosure certificate in order to provide them with a copy. In such cases, the DBS have a right to decline any such requests. You can find more information about obtaining a copy of a DBS certificate on the DBS website.

There is no legal requirement for employers to undertake periodic DBS checks however, employers may choose to put local policies in place which require this.

The frequency by which employers undertake periodic checks should be determined locally and be proportionate to risk. A common timeframe applied by some NHS organisations is once every three years. When considering whether or not to implement periodic DBS checks, employers may find it beneficial to consider how they might encourage certain professionals to subscribe to the DBS update service. Further information for employers about the update service can be found on the NHS Employers website.

Any changes to current practice should be carried out in full consultation with staff and staff side colleagues to ensure all workers affected understand how this will impact on them.

Given that the law around eligibility for a DBS check may change from time to time, it is essential that employers review local policies and practices to ensure they only ask for criminal record information they are legally permitted to receive.

If the employee is in a registered profession, then the employer will need to consider whether they believe that individual may have breached their professional code of practice; and, whether the matter is purely a professional issue or a safeguarding issue, or both.

The legal duty to refer to the DBS remains irrespective of any referral being made to a regulatory body.

The DBS will not issue reprints of certificates unless the certificate was never received by the staff member, or if they are applying within 93 days of the date of issue and the address for resending the certificate is the same as the initial application.

Employers should explain to staff that they need to ensure they retain their certificate and their DBS certificate number, to avoid the need to repeat the initial check at full cost.

Criminal record information should be requested or checked at the end of the recruitment process. This is in line with the ban the box campaign, run by Business in the Community, and helps ensure the applicant is considered on their merits and without prejudice.

For some roles, for instance those involving regulated activity, those on the barred list will not be able to apply and would be breaking the law if they did so. Employers should make this clear in the job advert.

NHS organisations are only required to undertake DBS checks on directors where the position meets the DBS eligibility criteria for a such a check. Employers should consider, on a case by case basis, whether director level positions meet the criteria for an enhanced,  standard or basic check. Eligibility continues to be determined by the responsibilities of the job and the type of access that role permits them to have to patients. An enhanced check with barred list information must only be applied for where the director will be undertaking a regulated activity as defined by the Safeguarding Vulnerable Groups Act 2006 and as amended by the Protection of Freedom's Act 2012.

The CQC's FAQ page confirms that providers should consider, on a case by case basis, whether their directors meet the criteria for a check.

Further guidance about the fit and proper person requirements and compliance can be found on the NHS Employers website.

The legislation for disclosures in Scotland is not the same as the legislation governing DBS checks for England. The rehabilitation periods are different and the eligibility of certain roles also varies. An organisation in England applying for a check should use DBS to ensure that English legislation has been correctly applied to the check.

The DBS adults first check replaced the pre-existing Protection of Vulnerable Adults (POVA) first check which was a service originally offered to social care. NHS organisations may take advantage of this service in exceptional circumstances where any delays in appointing staff would significantly put the provision of services and patient care at risk, for example, during a flu pandemic or during winter pressures.

The check costs £6 and must be applied for alongside a request for a full enhanced DBS check. Where the check confirms that the individual is not barred from undertaking a regulated activity with the relevant workforce, and where all other pre-employment checks prove satisfactory, employers may allow the individual concerned to take up appointment in advance of receiving a copy of their full enhanced DBS disclosure certificate. In considering whether this service would be advantageous, it is important to note that:

additional information provided within a full enhanced DBS disclosure certificate may still need to be considered and therefore appointments should be made with appropriate measures being put in place to manage that individual (such as supervision or restricted duties) until the full enhanced disclosure certificate has been received

this check only provides assurances that the individual is not barred from working in a regulated activity with adults, and therefore must not be applied for/or relied on where the individual would be required to provide regulated activity with children. All appointments to regulated activity with children will require receipt of a full enhanced DBS disclosure certificate before appointment can be made.

To help speed up DBS application and processing times, employers can:

Ensure DBS forms are completed correctly

When completing the disclosure application form, employers must clearly indicate which workforce the individual will the working or volunteering with (for example, adults, children, or adults and children). This is to ensure that local police forces include all relevant information that may need to be considered against the role being offered.

The counter signatory must ensure that all application forms are completed correctly to avoid any unnecessary delays in the DBS' ability to process information in a timely manner. Further guidance on completing disclosure application forms can be found on the gov.uk website.

Make use of the DBS e-bulk system for disclosure applications

The DBS's e-bulk service allows employers to submit multiple electronic applications for DBS certificates and receive the results electronically. Use of the service can speed up the checking process and improve an employer's ability to make timely appointments. Further information about the service can be found on the gov.uk website.
May 2022

Inserted link to Home Office guidance on obtaining an overseas police check (para 7.5.1).

March 2022

Standard reformatted to make it easier to refer to. Wording changed to make requirements clearer. Links updated throughout.
We have amended examples of where employers may wish to ask applicants to obtain a basic DBS disclosure certificate (para 2.1.2).
We have removed the section 'Reducing delays in processing applications.' This information is available as an FAQ.

January 2021

Pages 15 - 16: updated overseas police check requirements and removed subsections Recruiting from non-EEA and EU/EEA countries to make clear requirements when recruiting from outside the UK. 

November 2020

Update to reflect changes to DBS filtering rules.