Guidance
Identity checks
Details on the requirements to verify the identity of all prospective employees in the NHS.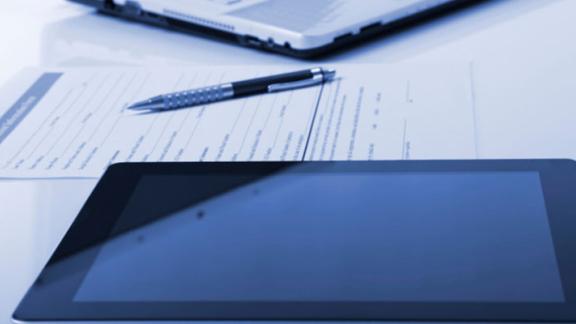 Please be aware, temporary pre-employment check measures were put in place during the COVID-19 pandemic. Some of these measures have now come to an end, will be coming to an end soon, or have been incorporated into permanent arrangements. Please read the information available in our guidance section.
This standard outlines the requirements to verify the identity of all prospective employees in the NHS.
Checking a candidate's identity is the most fundamental of all the pre-employment requirements, as it forms the basis of all other checks.
The identity check standard includes:
examples of acceptable forms of documentary evidence in appendix 1
guidance on checking documents for authenticity in appendix 2.
This standard does not outline the checks or documentary evidence required to assess a candidate's right to work. You should refer to the right to work checks standard which outlines the checks required to verify an individual's legal right to work in the UK.
Further guidance
See a list of recommended persons of some standing in the community who can be asked to counter-sign passport-sized photographs where individuals are genuinely unable to provide other forms of photographic personal ID.
There are six employment check standards that employers must undertake as part of their recruitment processes. Read the background information about the purpose of the standards, who they apply to and how to meet compliance.
For the purpose of checking a person's identity, all legal documentary evidence which has an issue date should be in date. However, in August 2020, this rule changed to allow employers to accept expired passports, within six months of their expiration date, as proof of identity. This change was made in line with other parts of the system in recognition that the COVID-19 pandemic was causing delays to the processing of UK passport applications. The change will remain until further notice.

For right to work checks, employers can accept an expired UK passport. please consult the UK Visas and Immigration employer's guide for further information if you are unsure what can be accepted.

Employers have the option of using IDVT, supplied by a certified Identity Service Provider (IDSP), for checking identity documents during the recruitment process. However, in order to meet the NHS Identity Checking Standard employers still need to see, verify and record original documents (in the combinations required) in person when the individual first takes up the position or is required to undertake induction or other type of training, whichever is sooner.

We acknowledge the movement towards digital identity checking and are in favour of aligning the NHS Standard for Identity Checking with the use of IDSPs for digital identity checks. We are also aware that the Home Office and DBS service now have digital identity arrangements in place for right to work and criminal record checking purposes. However, it is not possible to simply align with their arrangements because the type and level of assurances required to prove a persons' right to work and/or to match to a criminal record could be lower/different to those required for our NHS identity purposes. On behalf of NHS employing organisations, we require confirmation that certified IDSPs can provide the level of assurances against our identity standards in the NHS.

We are engaging with key stakeholders (such as NHS England, DHSC and the CQC), to make progress on this so that in future NHS organisations could have the option of using an IDSP for NHS identity checks (in the same way that the Home Office and DBS have certification schemes).

As it stands we cannot provide confirmed timescales for any potential changes to the NHS Identity Checking Standard but we will keep employers informed of progress through our Workforce Bulletin.
May 2022

Clarified requirements for refugees and other forcibly displaced people who are overseas (para 5.3.3).

March 2022

Standard reformatted to make it easier to refer to. Wording changed to make requirements clearer. Links updated throughout.
Reference made to cabinet office guidelines on checking identity. The principles of this document align with identity check requirements (para 1.2.2).
We have removed the section 'Using advances in technology'. Relevant information has been incorporated into the minimum requirements section (2).
The process to check identity remotely, as outlined in temporary pre-employment check guidance has been made a permanent change and incorporated into the standard (section 2.1).

July 2021

Pages 10 - 11: updated lists of acceptable documents to reflect requirements across the system. Removed EU specific guidance in line with right to work guidance from 1 July 2021.