Conference
NHS staff experience: Why it matters now more than ever
Our free conference took place on Tuesday 6 December to understand more about staff experience and the importance of supporting our people.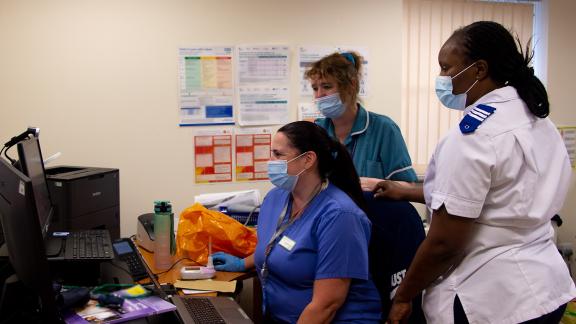 The COVID-19 pandemic brought staff experience into sharp focus and forced employers to critically re-examine how they support the whole experience of NHS staff. As we navigate through the fallout of the pandemic, we find ourselves under enormous strain. NHS staff are grappling with increasing pressures, rising burnout levels, and the cost-of-living crisis. It has therefore never been more challenging or critical to look after our people.
Our conference explored these issues, and the practical steps employers could take to facilitate a supportive and compassionate culture. Ensuring a positive staff experience is vital to retaining staff, and NHS leaders have a key role to play in supporting this by ensuring staff experience remains at the forefront of their strategic priorities.
We aimed to provide attendees with new ideas, strategies, and the confidence to deliver support to our NHS people and work to bring the NHS People Promise to life. Expert speakers delivered tools and resources for delegates to enhance NHS staff experience, and gave them the opportunity to reflect on pressures that have been felt across the NHS.
Presentation slides used during the conference:
Main stage session - Sustaining staff experience in a system under strain
Main stage session - Beating burnout - taking an evidence-based approach
Main stage session - Supporting our NHS people with the rising cost of living
Main stage session - Leading a trauma informed organisation
Breakout sessions
CPD Certification
The staff experience annual conference was CPD certified. By attending our annual conference, delegates earned points that will contribute to their professional development.