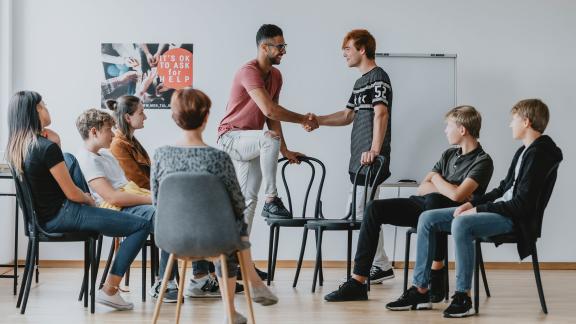 Introduction
This toolkit contains advice, tools and resources that will help you to attract and recruit young people, support them to stay in their roles and become a valuable asset to your organisation and the wider health and social care workforce.
The toolkit is aimed at employers and managers with responsibility for recruitment and retention activity in health and social care organisations and can be used alongside our inspire, attract and recruit toolkit to support your wider workforce supply. 
The toolkit has been commissioned by The Prince's Trust with input from Health Education England, NHS England and NHS Improvement, Skills for Care, NHS organisations and young people who have found employment in the sector with the support of The Prince's Trust.
How to use this toolkit
Use the +chapters navigation menu at the bottom of your window to explore the different stages of the recruitment journey and how they can be adapted for young people.
Please note - this initial part of the toolkit contains information on the stages before employment. Part two is due to be published in December 2021 and will focus on recruitment and selection, post-offer support and retention.
Why focus on young people?
The jobs market has continued to recover from the effects of COVID-19, with the most recent youth unemployment rate now below pre-pandemic levels and an increase in the number of young people in full-time education. However, between June to April 2021 there were still 631,000 young people in the UK who were not in education, employment or training (NEET) 1 . There are concerns that this may lead to long-term 'scarring' where young people who are unemployed are likely to continue to experience unemployment throughout their lives as well as poor mental and physical health.
With an ageing workforce across health and social care, there is a need to offer targeted support and build sustainable pathways into jobs and careers for disadvantaged young people who may be NEET and are who are unaware of the opportunities available to them in the sector.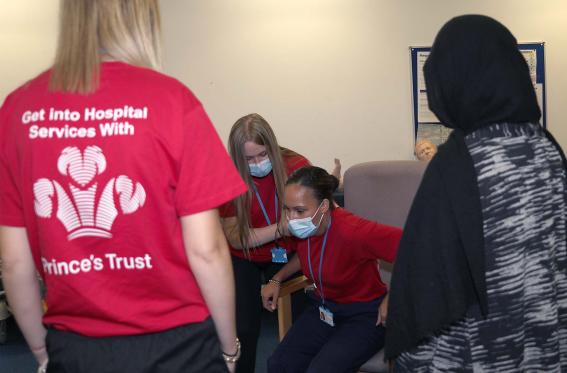 The Prince's Trust health and social care programme
The Prince's Trust is working in partnership with the Department for Health and Social Care and Health Education England, to support young people from a range of backgrounds, including those from lower income backgrounds or those affected by long term unemployment, to find good work in the health and social care sector. 
The core offers of the programme include virtual or face-to-face pre-employment sessions which are tailored to fulfil the vacancy needs of each NHS organisation and give young people a real understanding of the sector. Each young person is supported by a mentor as they go through the programme and start employment, helping to retain them in the workforce. 
Chapter footnotes
1.

https://www.ons.gov.uk/employmentandlabourmarket/peoplenotinwork/unemployment/bulletins/youngpeoplenotineducationemploymentortrainingneet/august2021

↑
Senior leadership buy-in
Organisations that have successfully recruited young people tell us they did this with the support of their senior leaders. Here are some top tips based on good practice collated from our networks.
Set the scene for your senior leaders
Demonstrate how recruiting young people links to national priorities. For example, the NHS People Plan contains several actions to grow and diversify the workforce and develop career pathways for local people. 
Link to future workforce plans so that you can demonstrate a recruitment pathway.
Use available funding incentives and expertise
Highlight the funding incentives available to build sustainable pathways into employment and ongoing training and development for young people entering your workforce. For example, Kickstart, apprenticeships, traineeships and T levels.
Use the expertise of organisations who work with young people such as The Prince's Trust to connect with disadvantaged young people in your community and open up routes into the service to attract young people who would not normally consider a career in health and social care.
Use available data to review your local approach
What is your trust vacancy rate?
What is the age profile of your workforce (under 25 and over 55)? 
How do you currently recruit young people? What works well and what could be improved to reach those who are underrepresented in your current workforce?
Consider your local youth unemployment rate and the number of young people unemployed or NEET in your local authority.
Celebrate your successes 
Recognise and celebrate the good work already achieved. Communicate successes with senior leaders and the impact this is having within your team
East Lancashire Hospitals NHS Trust has partnered with The Prince's Trust since 2017 and embedding the programme required board level support. Executive sponsors at board level participate in the end of programme celebration event which highlights the importance of the programme to the wider organisation, this also highlights the outcomes to the board.
Identify and engage a board level champion 
Find a member of your board to champion your aims with other board members. Use the below key messages to help tailor your information so that it is relevant to specific senior leaders and assists their priorities or focus areas.
Use real life stories
Where possible bring the voice of young people to your board. The Prince's Trust supported Thomas to secure a role in the NHS and this has transformed his life. Watch him shares his powerful story in this video.
Key messages
Senior leader
Key message
Chief executive
As an anchor institution, working with local partners to provide career pathways to young people will improve their life opportunities.
Employing local young people enhances our reputation as an employer with strong community links and could help improve staff retention and loyalty.  
Director of finance
Using agency and other temporary workers to fill vacancies is costly. Developing a talent pipeline, using available funding incentives and the apprenticeship levy can help to 'grow your own' future workforce.
Long-term investment in pre-employment programmes and apprenticeships can lead to improved retention, increased productivity, and reduced sickness absence.
Director of workforce and organisation development
Entry-level roles and apprenticeships can support workforce strategies and address significant supply challenges, meeting skills gaps with new roles.
Opportunity to highlight variety of apprenticeships and career pathways available in the NHS.
Director of estates and facilities (E&F)
Due to an ageing workforce, there is a need to promote the wide range of roles and career pathways available in E&F. 
Local young people can access careers they may not have previously considered or been aware of and can develop a long-term careers.
Director of nursing
There are approximately 39,000 vacancies for nursing roles in England, leading to potential burnout, poor staff engagement and increased turnover of the nursing workforce.
Pre-employment programmes can provide a sustainable long-term approach to addressing nursing shortages. There are variety of nursing career pathways available using the apprenticeship route.
Chair and non-executive directors
Developing robust workforce supply pipelines must be a board level priority.
Supporting local young people into work will improve the health and wellbeing of the community you serve and lead to better patient outcomes as the workforce mirrors the patient population.
Chief operating officer
Local young people can help to fill workforce gaps and ultimately improve patient care. 
Inclusive recruitment will lead to a diverse workforce offering joined up, personalised care.
Medical director
Using apprenticeships to upskill the existing medical workforce will help to 'grow your own' medical workforce and increase the access to quality care for patients. 
Getting managers onboard
To embed an encouraging and supportive culture for young people, it is essential that your managers and departmental leads are engaged, and that support is visible from ward to board.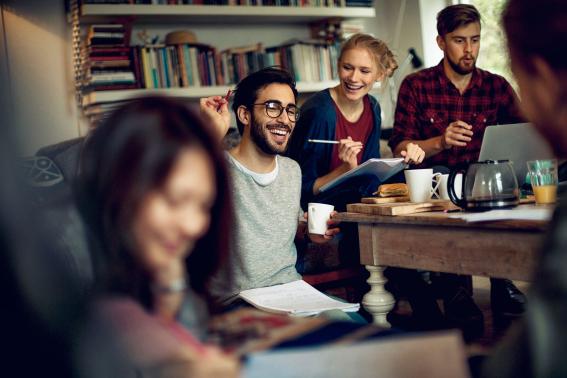 The benefits
It is important that managers understand the potential benefits, skills and abilities that young people can bring. Use the information below in manager training sessions or briefings.
Young people:
can boost morale and bring new energy and motivation to the team
have fresh new ideas and ways of working
can be eager to learn new skills
have different and unique skills, including digital skills and help existing staff to become more digitally confident
can be moulded to meet team and skills needs
can help the wider team to grow and develop, through peer support or buddying for example
can help you prevent team shortages in the future
can reward you with employee loyalty if you invest in their training and development from day one. 
"The Prince's Trust not only provides local young people with exciting opportunities to experience working life, but it enables organisations and teams such as ours to broaden our recruitment horizons and benefit from an injection of youthful energy. The enthusiasm from our recent intake has been tangible and quite inspiring, and in patient services we actively look forward to meeting each new group so we can find our stars of the future."
Andrew Taylor, Patient Services Manager at East Lancashire Hospitals Trust.
Engaging with young people
Young people are ready and waiting in your local community but are you visible as an employer for them?
Benefits of directly engaging with young people.
Showcase your organisation as an employer of choice, committed to improving their opportunities. 
Educate them about the range of jobs available in health and social care and the career pathways available. 
Widen your talent pool to those who may have thought working in health and social care wasn't an option for them. 
Connect with and grow a workforce that is representative of the community it serves.
36 per cent of children from as young as seven years old, base their career aspirations on people they know 2 . Consider how you can engage with young people, both before and when they reach employment age.
Here are some ways to connect with local young people to make sure that your organisation is seen as an attractive and inclusive employer for them:
Establish a health ambassadors programme where existing staff volunteer to share their experience and knowledge with young people in schools, colleges and local communities to inspire the next generation of healthcare workers.
Raise your profile in the media by sharing good news stories about your organisation and workforce. This will help to promote your organisation's culture, values and benefits.
Link with education providers to showcase job roles and work experience opportunities to students at careers events who may become your future workforce. 
Work in partnership with local organisations who support young people, including those from disadvantaged groups, to widen your talent pool and ensure young people can access roles in your organisation. These can include local education and training providers, JobCentre Plus, charities, and local community groups. Their insight and expertise will ensure you reach young people who are in care or care leavers, unemployed, disabled, young carers, not in education, employment or training (NEET), members of the BAME community.
Use communications channels for recruitment that are relevant to your target audience, such as social media, online job sites and NHS Jobs. Videos are a fantastic way to engage with young people and can be less time consuming than delivering face to face event.
Social media is a useful way to connect with young people but not everyone has the ability to connect to the internet and go online. Consider your organisation's plan to reach young people in digital poverty.
Ensure your information is accessible to young people with learning disabilities or have difficulty with reading, you can use easy read formats to ensure your written information is simple and easy to understand. 
Promote training and development opportunities. This will attract and retain a young workforce and shows that you are committed to developing them. Our infographic shows the different career pathways three young people have taken since completing a Prince's Trust pre-employment programme.
The Prince's Trust can help you to reach local young people looking for employment by using their social media channels, operations teams and partnerships with Job Centre Plus.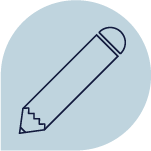 South Central Ambulance Service NHS Foundation Trust holds live chats online which are dedicated to promoting a specific role within the organisation. Each chat includes a 45-60-minute presentation about the role and minimum requirements, followed by a 30-minute live question and answer session. These are promoted via Facebook, Instagram, Twitter, and LinkedIn.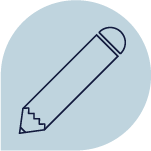 Northumbria Healthcare NHS Foundation Trust engages with young people in the local community by:
- working with local schools on curriculum planning.
- supporting their workforce ambassadors by giving them protected time to visit schools and deliver presentations about their jobs in the NHS.
- working with local colleges to increase the range of healthcare-related courses to keep training opportunities and work placements within their geographical area.
- working with its local public health team to understand specific population trends and setting recruitment targets to increase diversity.
- working in partnership with Project Choice and Health Education England to recruit 10 people with learning disabilities as interns each year.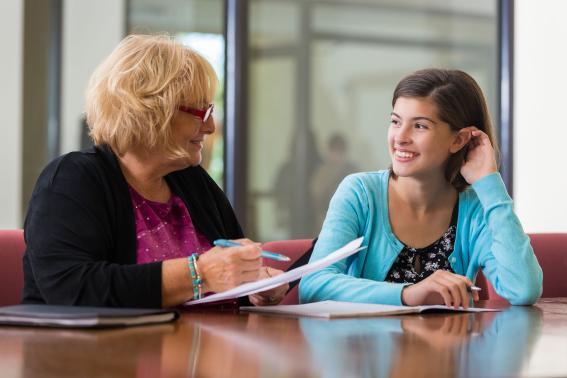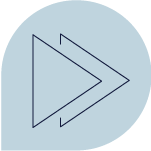 Listen to our podcast featuring Sallie Johnson, NHS Futures Manager at Royal Wolverhampton NHS Trust talking about their process for recruiting in the local community.
Chapter footnotes
2.

https://www.educationandemployers.org/drawing-the-future-report-published/

↑
Pathways into work
There are lots of different ways to bring young people into your organisation that will benefit them, your organisation and your teams. There is no one-size-fits-all pathway and which one you choose will depend on your organisation's needs. 
Pathways can also link together so that young people are given the best possible chance of success and your organisation can benefit from funding incentives.
Use this chart to work out your needs and which process can align to it.
| I want to... | Best option | Benefits for my organisation | benefits for young people | Link with |
| --- | --- | --- | --- | --- |
| recruit to a specific role | Direct recruitment | Bring in new and unique talents | Introduce fresh ideas and grow capacity in your teams | Clinical and non-clinical apprenticeships available from levels 2-8 |
| develop a pathway from volunteering into paid roles | Volunteering | Showcases the breadth of roles available | Young people gain new experiences and skills as they become part of your teams | Pre-employment programmes, traineeships, apprenticeships |
| widen the talent pool for future recruitment  | Work experience | Promotes your team and organisation as a great place to work | Staff can develop mentoring skills. Young people gain experience to support future job applications, including a referee. | Pre-employment programmes, traineeships, apprenticeships |
| support groups that are under-represented in our workforce to reflect the diversity of our community | Supported internship | Opens opportunities to young people who would benefit from additional help to access your opportunities | Young people with a learning difficulty, disability or autism gain the skills, confidence and qualifications necessary to step into paid work | Move into entry-level roles or supported apprenticeships |
| help local young people develop their employability skills  | Pre-employment programmes | Opportunity to develop a skilled workforce and meet immediate or future recruitment needs | Young people become familiar with working in a team, building their confidence and skills which can help to a find job | Traineeships, T-levels, apprenticeships |
| retain young people who are motivated to work in my organisation but are not ready for work or an apprenticeship | Traineeships | Grows your talent pipeline and supports retention | Young people can develop their skills and experience to apply for apprenticeships | Apprenticeships |
| grow our own talent to meet current and future workforce gaps | Apprenticeships | Provide an alternative pathway for young people who might be discouraged by traditional recruitment methods | Existing staff can mentor apprentices, passing on vital knowledge and experience | Clinical and non-clinical apprenticeships available from levels 2-8 |
| offer an alternative education route  | T-Levels | Engage with a new talent pipeline and attract young people into hard to fill roles | Prepares young people to join the sector by offering industry placements for T Level students | Move into entry-level roles or onto level three apprenticeships  |
| address local graduate unemployment  | Internships | Tap into new talent from local universities who may not have considered a career in the sector | Young people can develop skills and experience to take into future roles | Move into entry-level roles or apprenticeships |
The 'doers' at Dartford & Gravesham
During the pandemic, Dartford & Gravesham NHS Trust created an innovative way to recruit young people into their organisation and address their staff shortages.  
The chief executive realised that some staff knew local 18-26-year-olds who were unexpectantly living at home due to the closure of universities and colleges. She asked staff to become 'sponsors' for young people that they knew personally to come and help at the hospital and join the staff bank.  
Their role within the trust was to support wherever help was needed. Some of their jobs included deliveries to wards, cleaning equipment in key areas, staff wellbeing and much more. 
There was no official application process although DBS checks were carried out. No qualifications were needed for these band two-level tasks. Departments would send requests for help to the Wellbeing Team one week in advance, stating the duration and type of task required. The team would then put shifts out via their bank system for young people to come to complete the work. All communication was delivered by WhatsApp.  The 'Doers' service was used seven days a week, including bank holidays and Christmas.
Outcome
30 young people responded to the advert in the first cohort and 24 young people responded in the second cohort. The scheme was initially funded through additional COVID-19 funding, however it has been so successful that the trust has moved away from the sponsorship model to recruiting five permanent 'doer' jobs and one band three 'doer supervisor' role.  
The trust currently has 30 'doers' on the staff bank, some of which are seasonal workers for example covering Christmas and summer holidays, 11 are regular and six have gone on to have full time careers in the NHS, in areas such as A&E, finance, procurement and the wards.
One young person said that she would 'never had known the variety of careers in the NHS without this opportunity.'  
Leslieann Osborn, director of wellbeing and engagement at Dartford and Gravesham NHS Trust said: "It is a 'win-win' model which has sparked a lot of interest from the doers, in terms of exploring a career in the NHS. I don't know how the trust would have got through it (the pandemic) without them."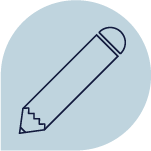 Northumbria Healthcare NHS Foundation Trust is exploring the development of non-clinical internships which could offer undergraduate students the opportunity to undertake paid, 12-month work placements in finance, human resources, marketing and digital teams. It is hoped that this would increase recruitment in these departments.
Key facts about employing young people
Information and guidance to help you overcome some perceived barriers to bringing young people into your workforce.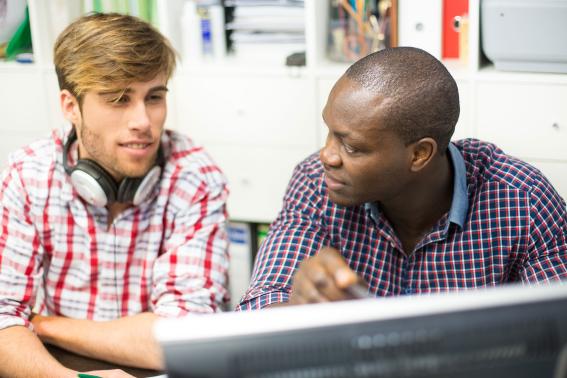 Identity checks
Fact: Young people may not have a passport or driving licence, and some might not be able to afford the application for one.
If young people are unable to provide any form of photographic personal identity, employers can request a passport sized photograph which is counter-signed on the back by a person of some standing in the community. See the government's advice for a list of recommended persons of some standing in the community.
Young people can also show an identity card carrying the PASS accreditation logo (UK, including Channel Islands and Isle of Man), such as a UK Citizen ID card or a Connexions card (must be valid and in-date). They can apply online and there is a £15 fee for a non-urgent request and a £30 fee for an urgent request.
The Prince's Trust Development Awards supports those aged 16-30 to progress and can help to cover the cost of these documents. To enquire about eligibility, or to refer a young person, please contact DAGM@princes-trust.org.uk
Fact: There are other ways to confirm proof of address if a young person does not receive utility bills
Where young people are genuinely unable to provide proof of their current address, employers may wish to seek confirmation from an electoral register that the young person lives at the claimed address by contacting the relevant local authority. See page 12 of the identity checks standard (pdf).
For young people who have no fixed abode, we recommend that you refer individuals to the charity body Crisis who can help them to obtain a copy of their birth certificate or apply for a passport.
Page 13 of the identity checks standard also contains information on acceptable document for young people who are in or have recently left full-time education (16-19 year olds).
Criminal record checks
Fact: Employers don't need to carry out a DBS check for a work experience placement.
As young people on work experience must be supervised at all times, they do not need to complete a DBS check. 
Fact: DBS application forms are often returned due to missing information or mistakes. 
This guide for applicants can be sent out to all candidates as part of the recruitment pack.
Fact: DBS checks can take time to complete, which can lead to long delays for young people, who may drop out of the process.
Not all NHS positions will be eligible for a DBS check. The need and level of check required depends on the activities and type of patient access the person will have in any given role. Use our DBS check eligibility tool to determine whether or not an individual is eligible for a DBS check. You can also find more information on whether or not a role is eligible for a criminal record check by using our document role eligibility for DBS checks. 
Employment history and reference checks
Fact: This may be a young person's first job application, so they don't have any previous employment history.
Employers can seek additional character or personal reference to build up a picture of a young person's reliability, skills and experiences. This is also useful to support an application if the young person has a previous criminal record history. Character and personal references can be sought from personal acquaintances that are not related to the applicant, and who does not hold any financial arrangements with that individual. See page 7 of the employment history and reference checks standard.
Royal Wolverhampton NHS Trust accepts references from The Prince's Trust youth development leads who support young people on their pre-employment programmes when recruiting them to the 'Get Into Programme'. If a young person moves into a role with the trust following completion of the programme, their manager from their work placement can provide the HR team with an additional reference if needed.
Health and safety
Fact: Under health and safety law, every employer must ensure, so far as reasonably practicable, the health and safety of all their employees. 
Young people on a pre-employment programme, work experience, industry placement or an apprenticeship are considered as your employees. 
Fact: young people aged under 18 are legally prohibited to do certain activities.
Employers need to consider whether the work the young person will do:
is beyond their physical or psychological capacity
involves harmful exposure to substances that are toxic
involves harmful exposure to radiation
involves risk of accidents that cannot reasonably be recognised or avoided by young people
has a risk to health from extreme cold, heat, noise or vibration.
More information can be found on the Health and Safety Executive young people at work web pages.
Fact: you do not need to carry out a separate risk assessment for young people aged under 18.
There is no requirement for an employer to carry out a separate risk assessment specifically for a young person. If you are new to having young people in your workforce, review your risk assessment and take into account the specific factors for young people (see above), before a young person starts. 
Fact: Employers do not need to obtain any additional employers liability insurance for young people under the age of 18.
Existing employer's liability insurance policy will cover work placements/experience. For more information visit the Association of British Insurers.